Between Earth and Heaven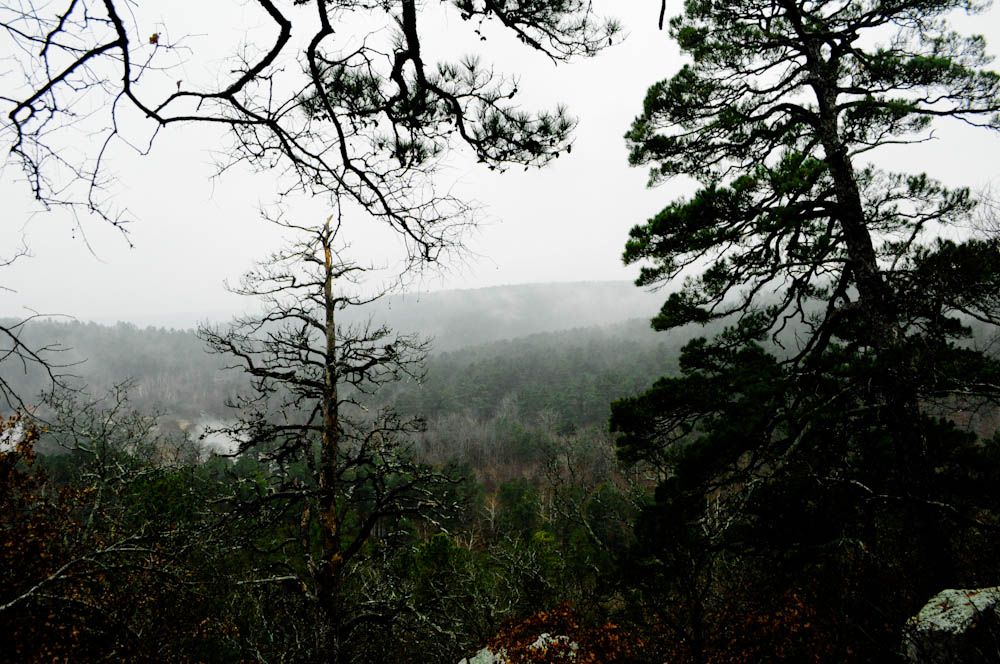 "I know for a while again
the health of self-forgetfulness,
looking out at the sky though
a notch in the valley-side,
the black woods wintry on
the hills, small clouds at sunset
passing across. And I know
that this is one of the thresholds
between Earth and Heaven,
from which even I may step
forth from myself and be free."
Wendell Berry
The older I get, the more I realize how I crave nature. The allure of a shiny bright city still remains, of course, yet I cannot ignore the quiet way solid packed earth and trickling streams and gentle rolling hills twist their way around my soul and ground me. A mountain man (woman) I am not, and, although it has crossed my mind once or twice, I don't think you'll ever have to worry about me disappearing to live in the forest. Still, the great outdoors always beckons...
New Year's in my family is one of the most low-key holidays and I like it that way very much. It has become a tradition to escape to a cabin and live off the grid for a few days. It's a beautiful, grounding way to send off the old year and ring in the new. This year was especially special, reunited safe with four out of my five siblings after a heck of a year. Have I ever mentioned how thankful I am for my weird and wonderful family? Competitiveness and all. See, this year we all split up into teams and competed very (very) fiercely in a breakfast competition. Shrouded in a thick layer of secrecy, each team was assigned a morning. No one was hampered by the limited cabin-provided utensils and each breakfast seemed to be more elaborate than the last, I swear: freshly baked bread and homemade potato pancakes and parfaits and hand-embellished menus. It was impressive. In the end, my sister Mariam and I won the competition by a mere four points and we gloated more than we probably should have. Like I said, we're a little competitive.
Between eating and reading and sleeping, we filled our time with cave exploring and long hikes in the misty rain. If I squinted hard enough I could pretend I was in the Pacific Northwest instead of southeastern Oklahoma. Wendell Berry was right, this is one of the thresholds between Earth and Heaven.