Following the Strange Trails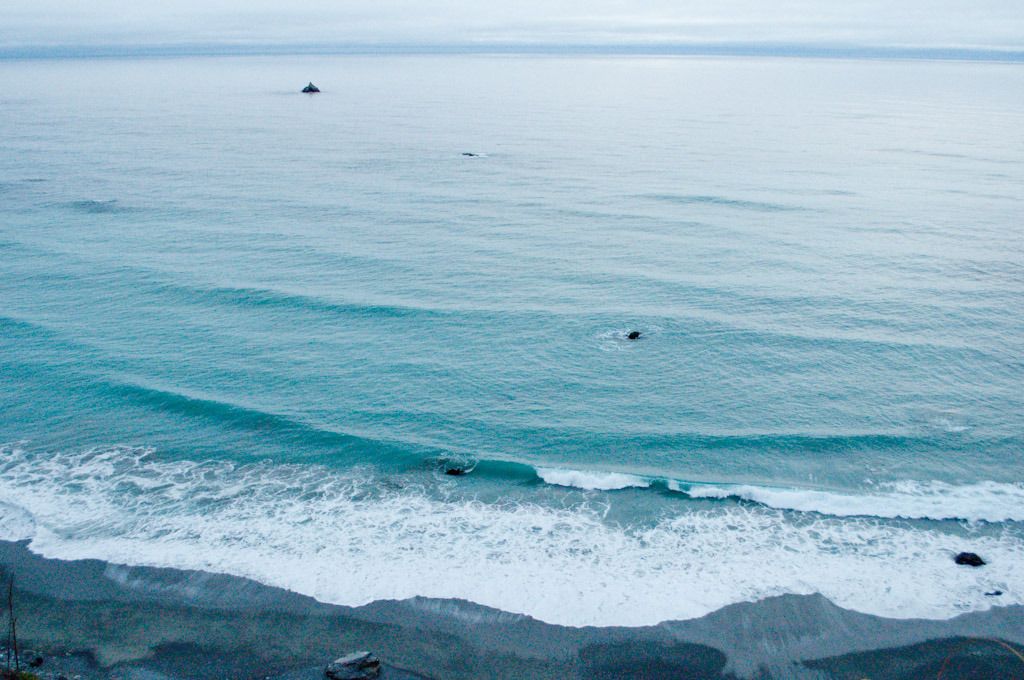 In December, in the quiet cacophony of reverse culture shock, in the exciting rush of adding girlfriend to the list of daughter-sister-friend, in the frenzy of the days leading up to Christmas, I breathed a wish into one dark hushed night. We should take a trip together, I said, and he nodded and asked, Where? Because it was the kind of night that swallowed promises and made them easy to say, I whispered, Let's drive the Pacific Coast Highway.
Hanging there in the blue-black mist, it seemed a simple enough request. As winter melted into spring we began to grasp the magnitude of this trip we were planning, but June still found us with one-way tickets to Los Angeles and no plans other than two weeks to get to Seattle. When we met each other at LAX, it was equal parts holy heck this is exciting and holy crap what are we doing?! In other words, the best way to start a trip.
Aside from a trip to California when I was too young to remember or appreciate, I'd never been to the west coast. Last year I lived in Kenya, a great unexplored territory, but realized that perhaps the greatest unexplored territory of all was my own country. The reawakening to my homeland first occurred last May, when I vacationed in a sleepy German village and read Steinbeck's Travels with Charley. His sentiments have remained with me ever since.
And then, just over a year and a few new countries later, I found myself suddenly deposited on the west coast with my love, the road stretched long before us. I have never been prouder to be an American. San Francisco was our first and only planned stop, and so we began making our way north on Highway 1. The pavement hugged the coast, then ascended up winding cliffs cleaved with thick fog. Our first night was spent in the cliffs of Malibu, the sunrise glistening on the ocean our only alarm clock. The views only improved as we wound our way through Big Sur and up to San Francisco. So breathtaking was the entire western coast that we began to become jaded. How were we supposed to separate all the beauty in our minds?
Though I've traveled before to lands arguably more exotic than my own, I'd be hard-pressed to think of a trip more meaningful than this one. Two days I've been home and I am already scrambling vainly to keep the memories fresh, feeling them instead slipping through my fingers: sleepily crawling out of the tent to make coffee in the hush of a crisp golden morning, blustery Oregon beaches that pelted me with sand, surviving almost entirely off cheese and hummus, the dance of camp routine we quietly slipped into, endless observation and speculation of other travelers, miles of seemingly endless roads that become intertwined with songs to be replayed again and again, running a breathless half-mile through the woods to watch the sunset over crashing waves, the late nights and lazy mornings of San Francisco, standing on the bow of ferry boats to best breathe the air in salty gulps, sleeping in his sweatshirt on frosty nights, finding the best lattes in California in Gualala, bundled up cozy in a yurt while the wind blew fierce outside, the way the fog felt as it slowly crept inland through my bones--and all the while thinking, this is a trip to tell my children about.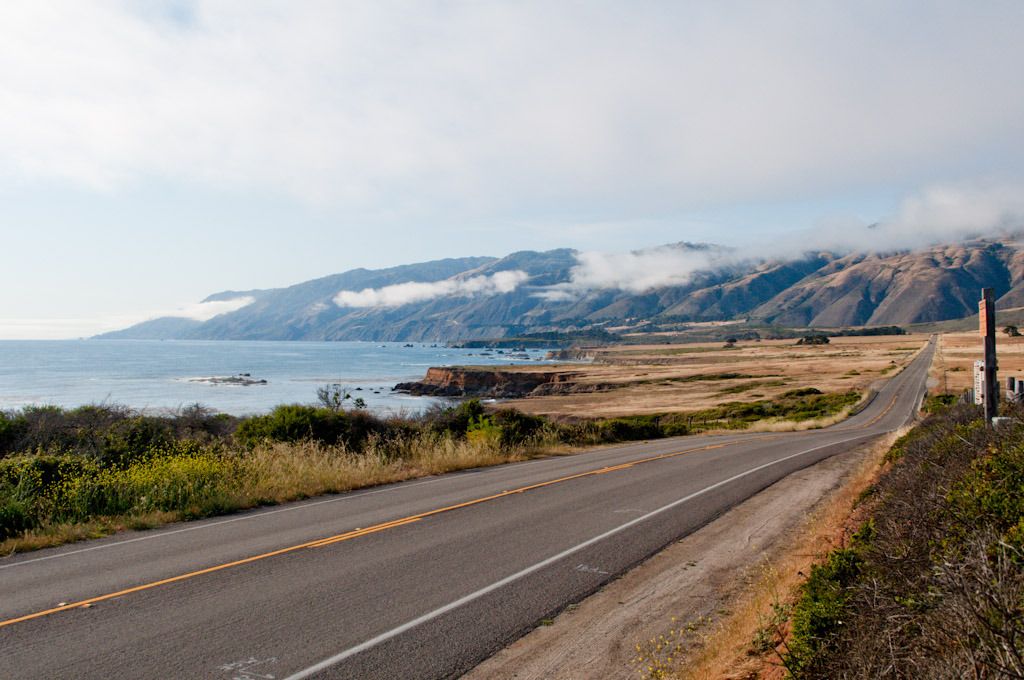 The start of the California coastal cliffs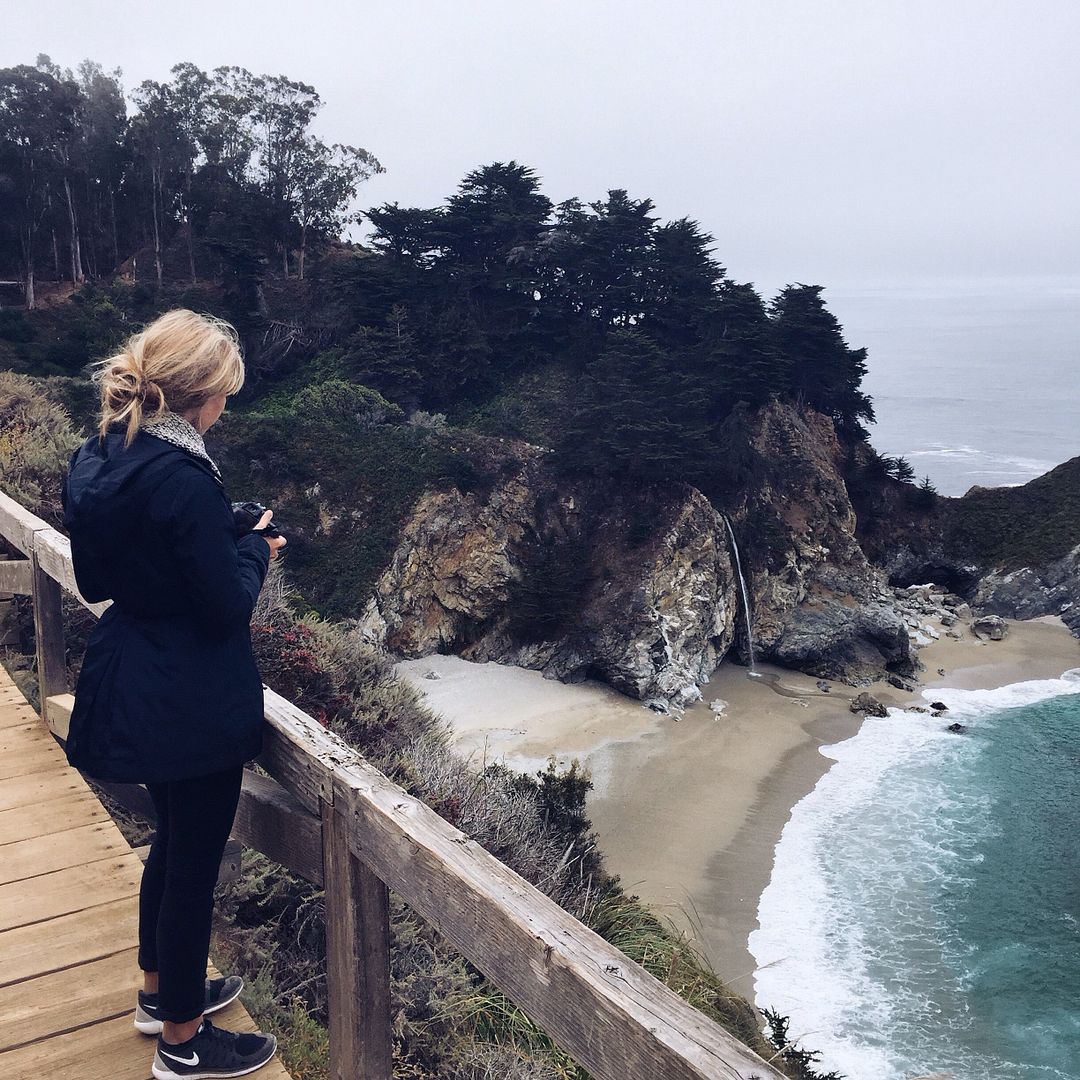 Making our way through Big Sur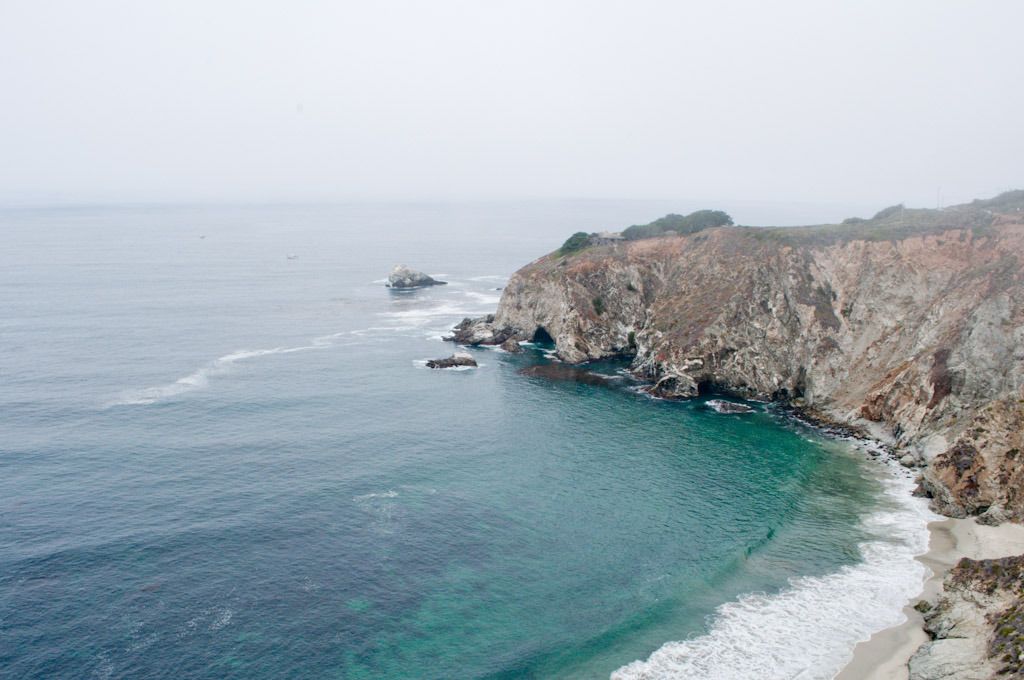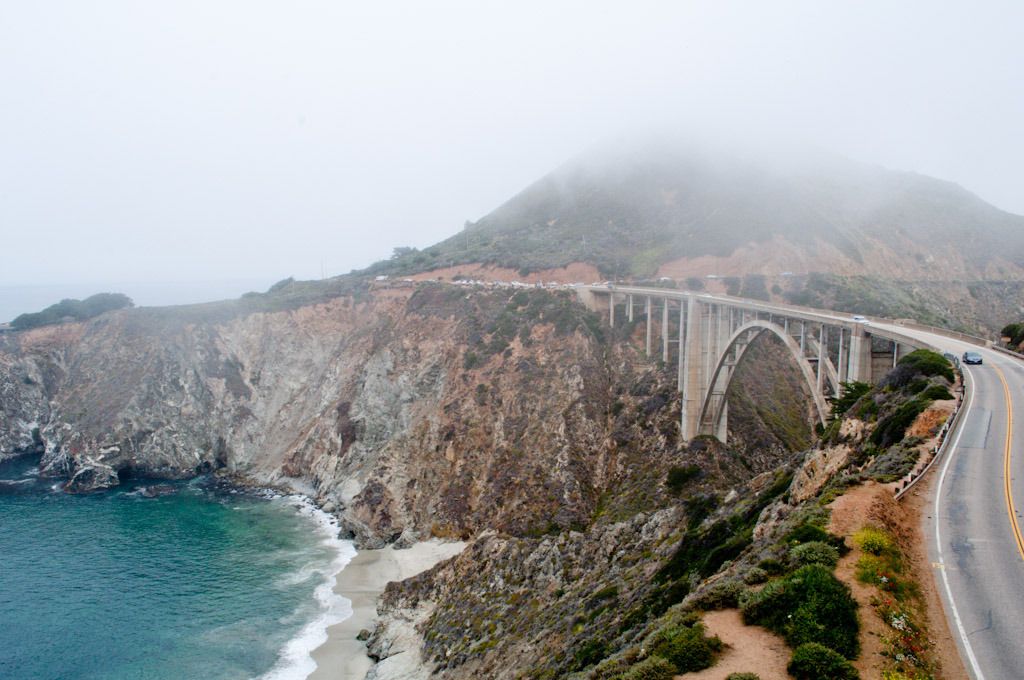 coming up on Bixby Bridge
We stopped north of Bixby Bridge to take the loveliest hike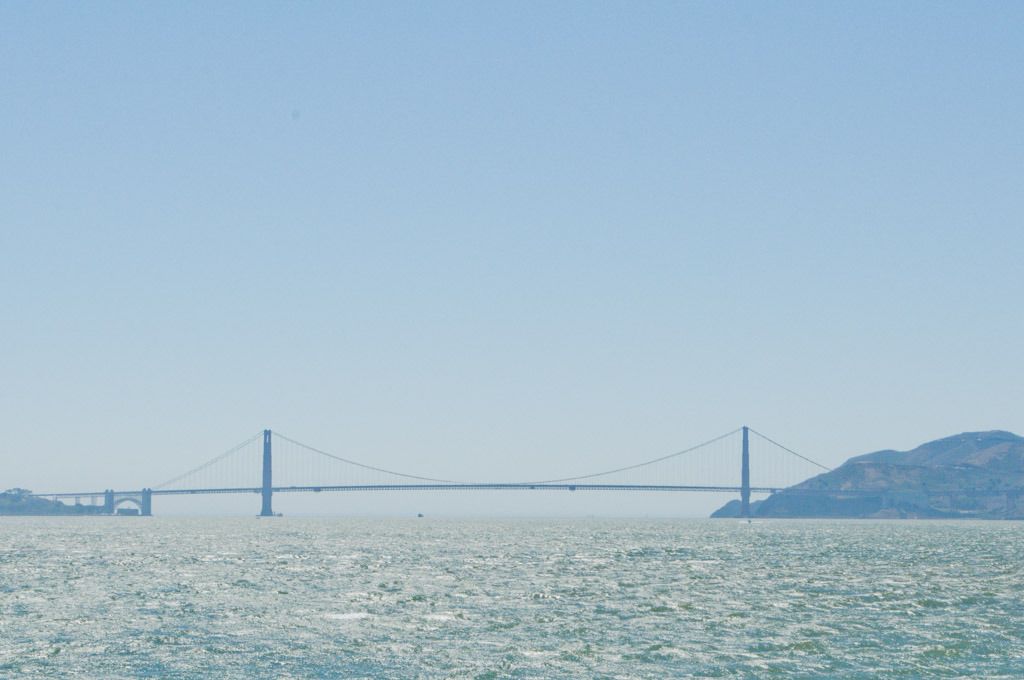 Looking back at the San Francisco skyline on the ferry to Sausalito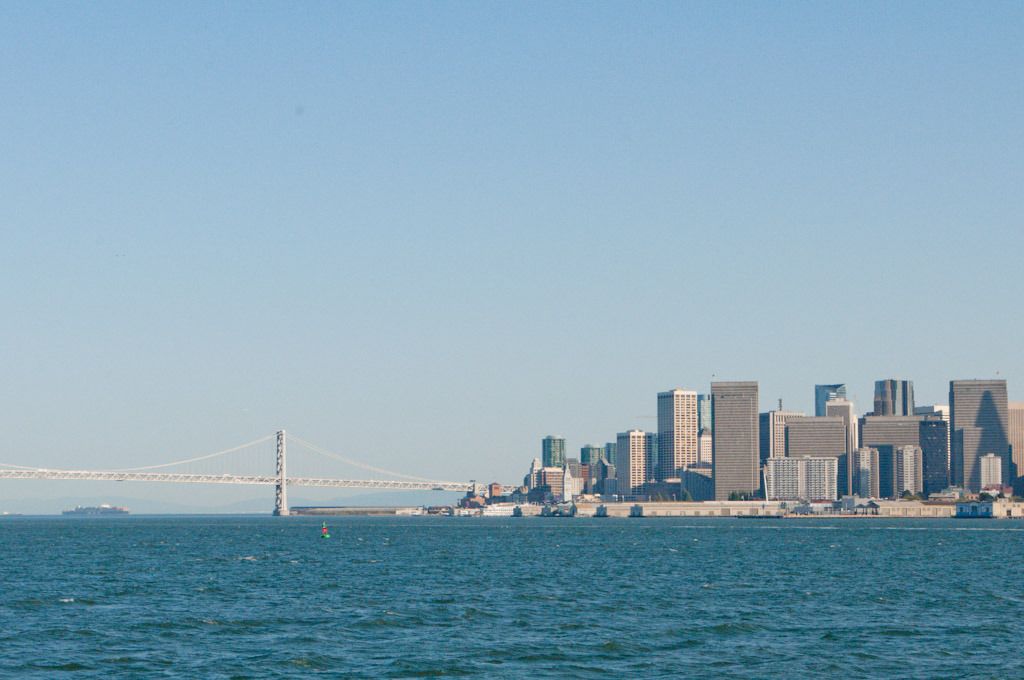 Jacob's sister Gretta captured the two of us admiring the view from Sutro Baths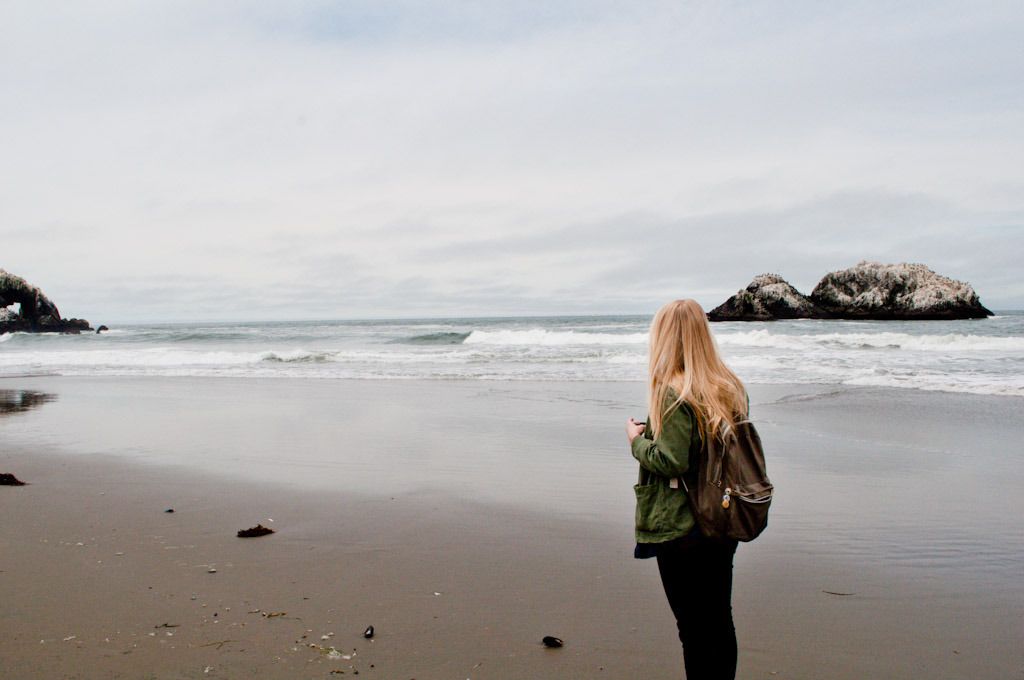 Gretta taking in the rocky coastline
Alamo Square Park's Painted Ladies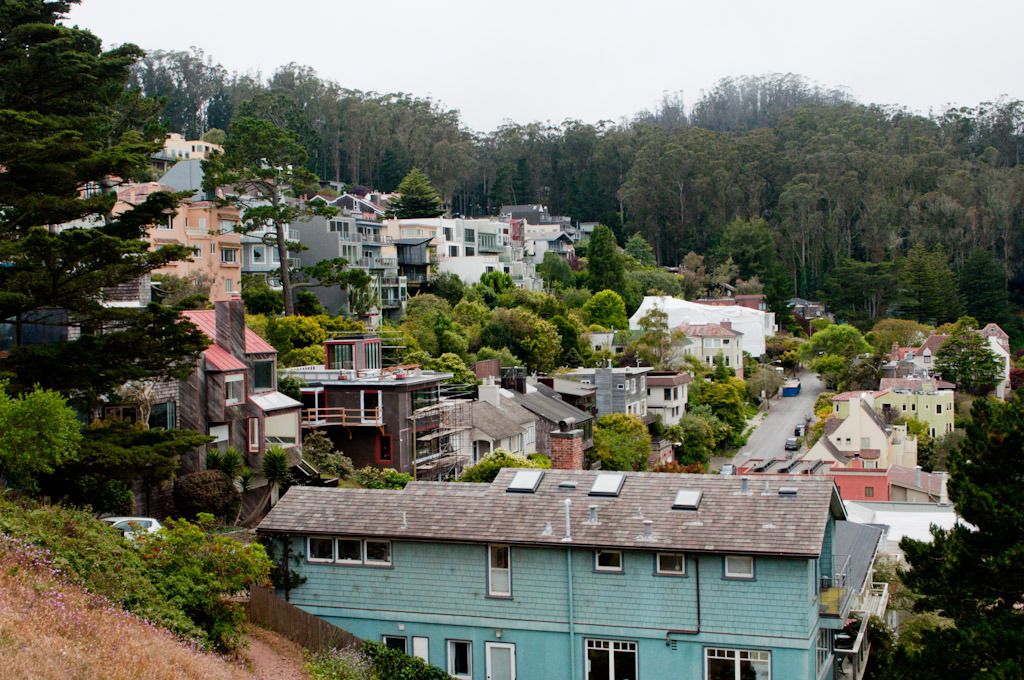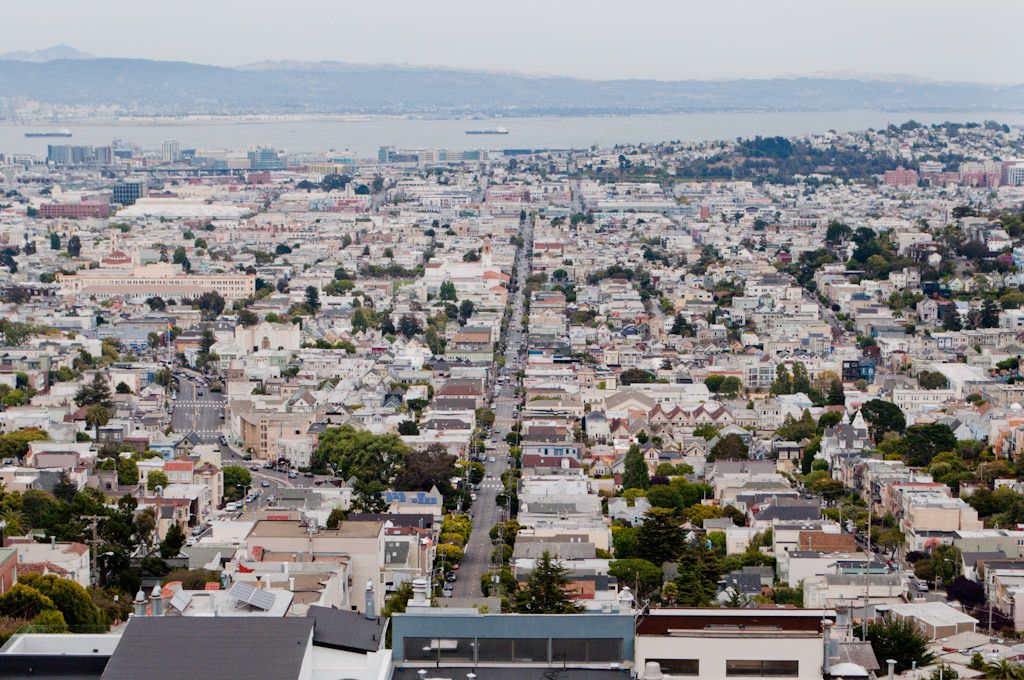 San Francisco laid at our feet at Tank Hill Park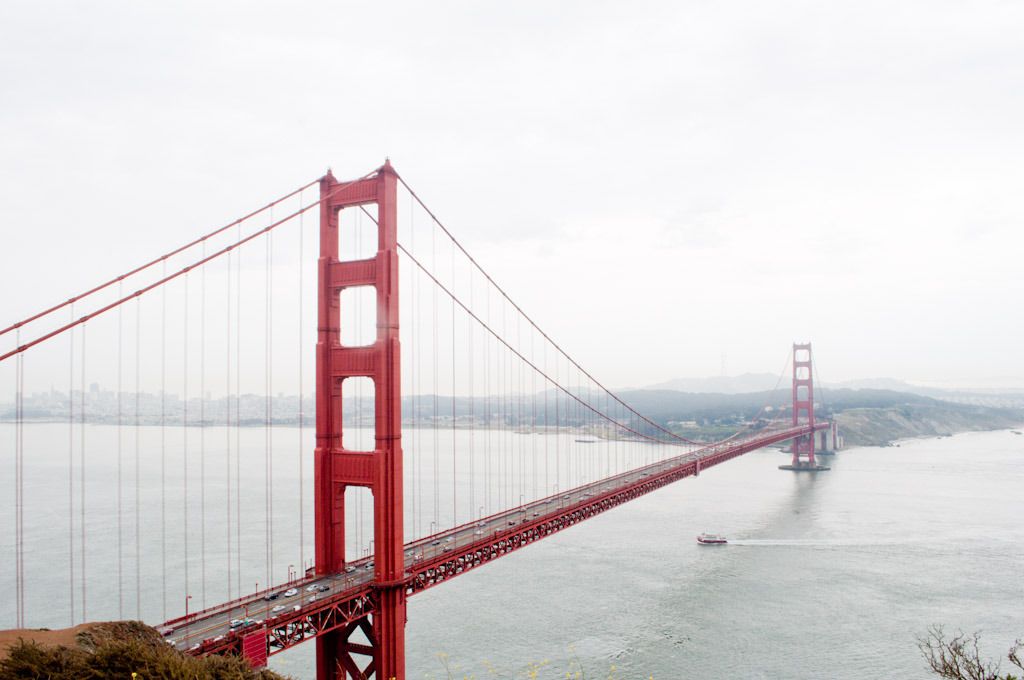 Obligatory Golden Gate photo on our way north out of the city
I loved the way the fog hung gently over the tree-lined coast.
At the start of the Lost Coast of Northern California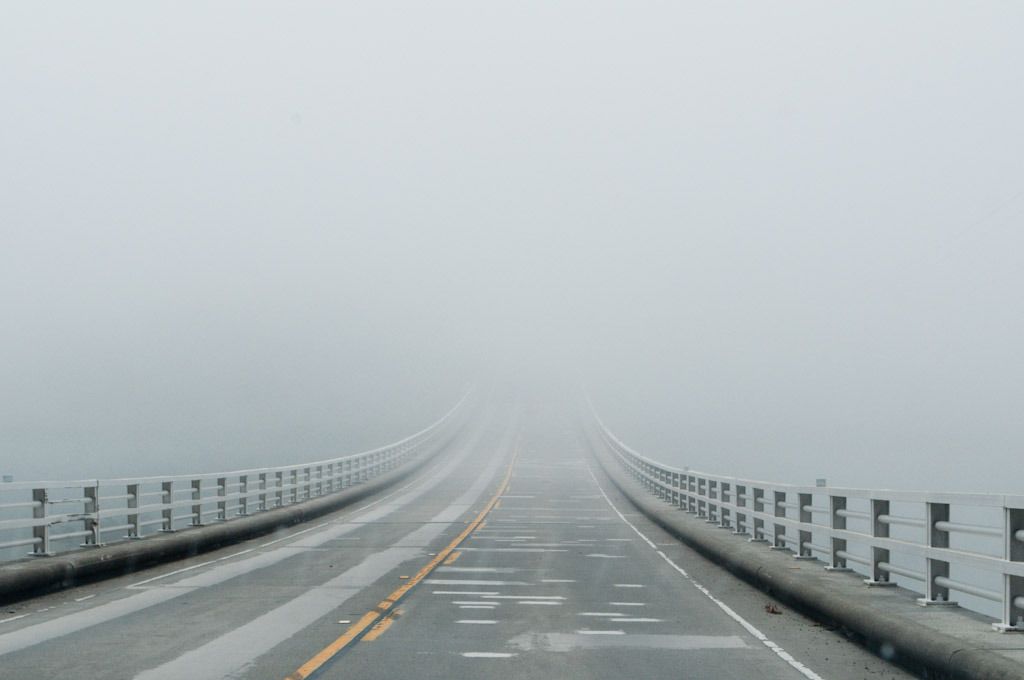 On our way through Redwood National Park, I read aloud Steinbeck. He was right--there truly is a cathedral hush among those giant bodies.
Sunset over Oregon's aptly named Sunset Bay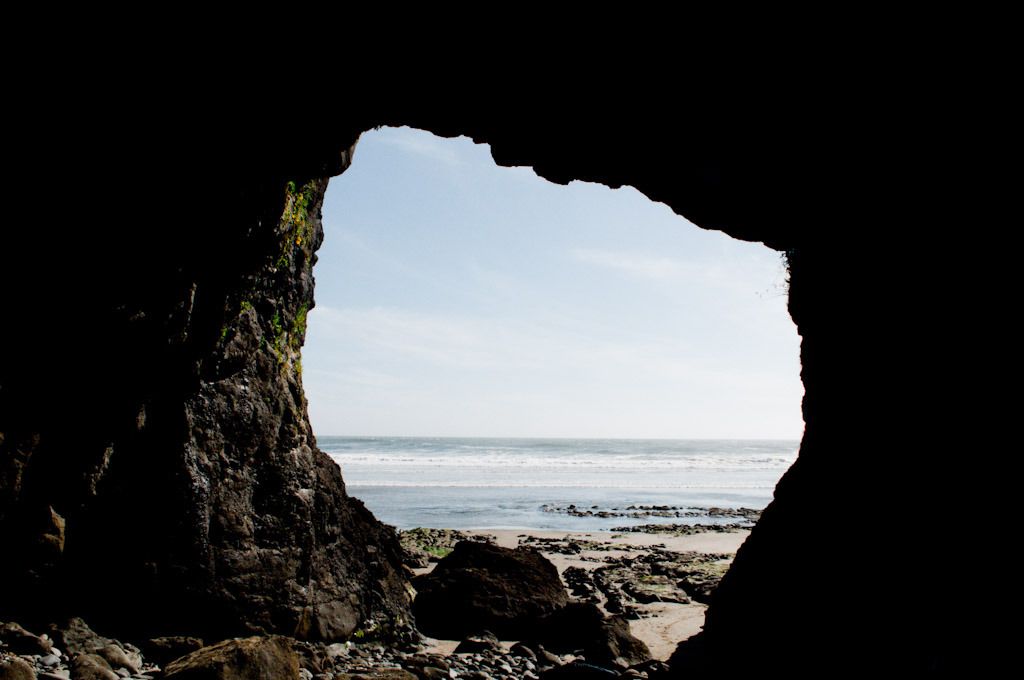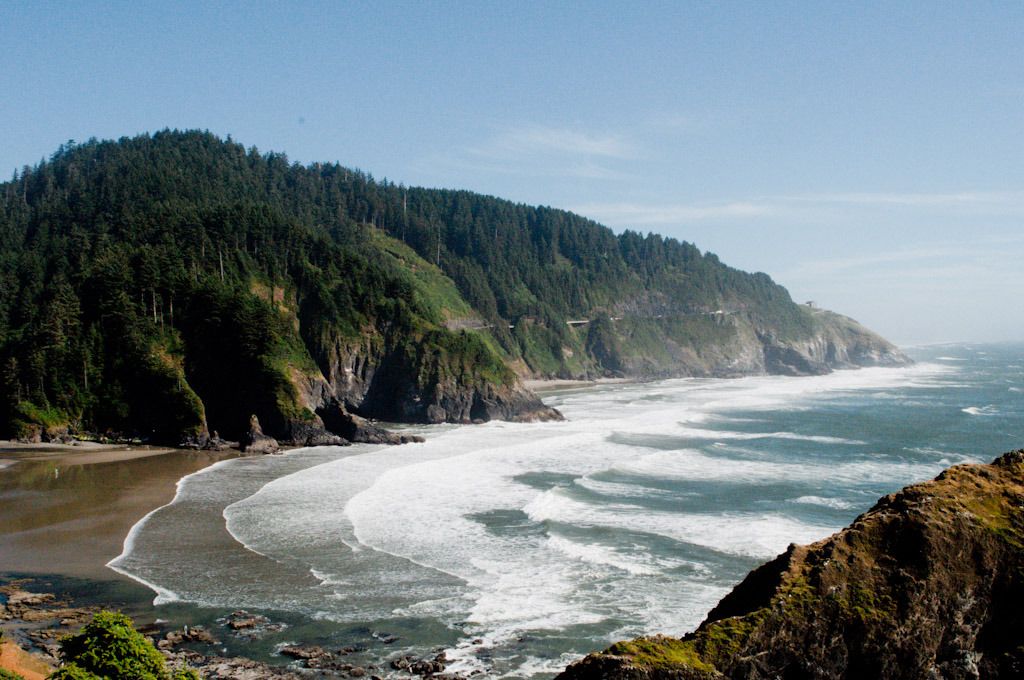 The coast near Heceta Head Lighthouse in Oregon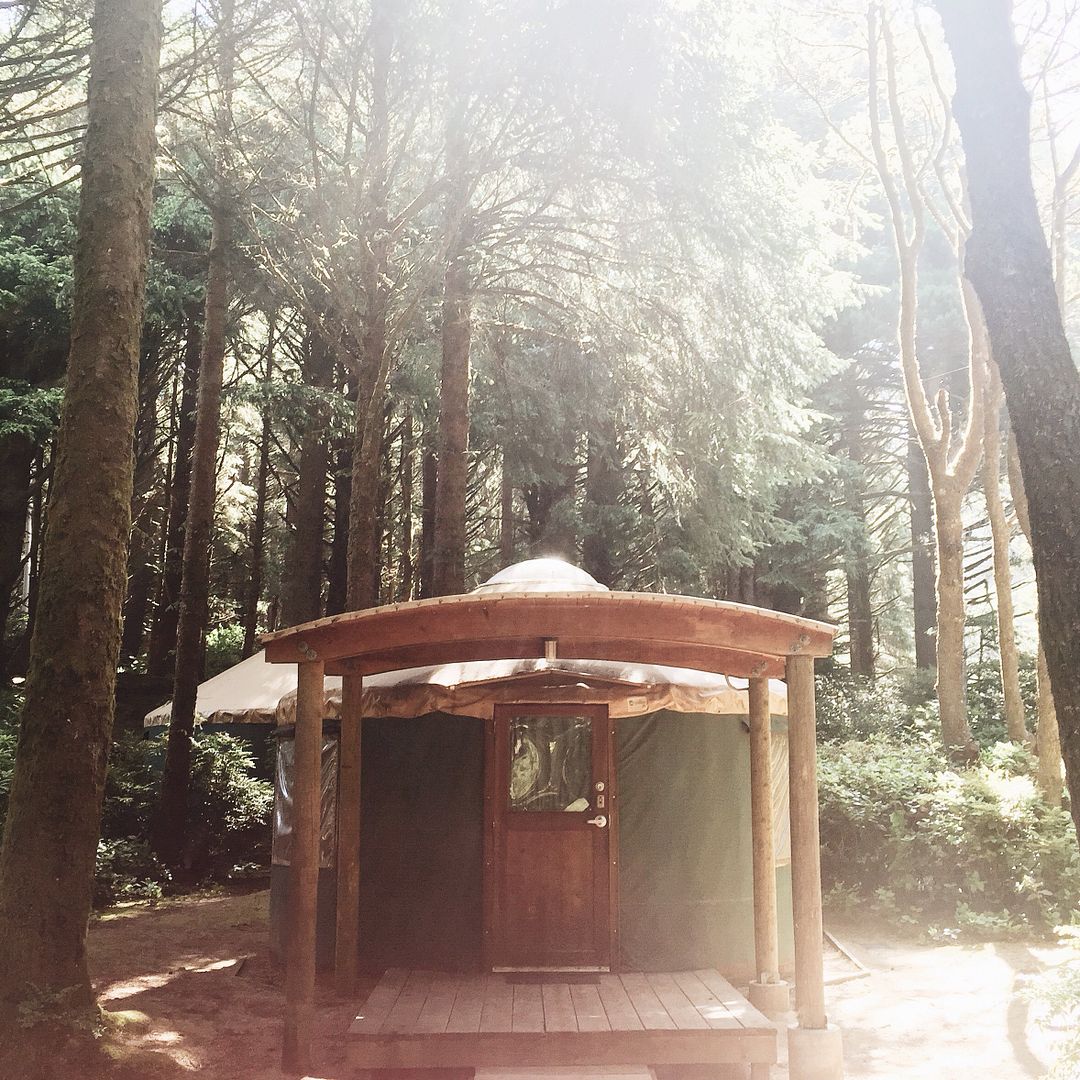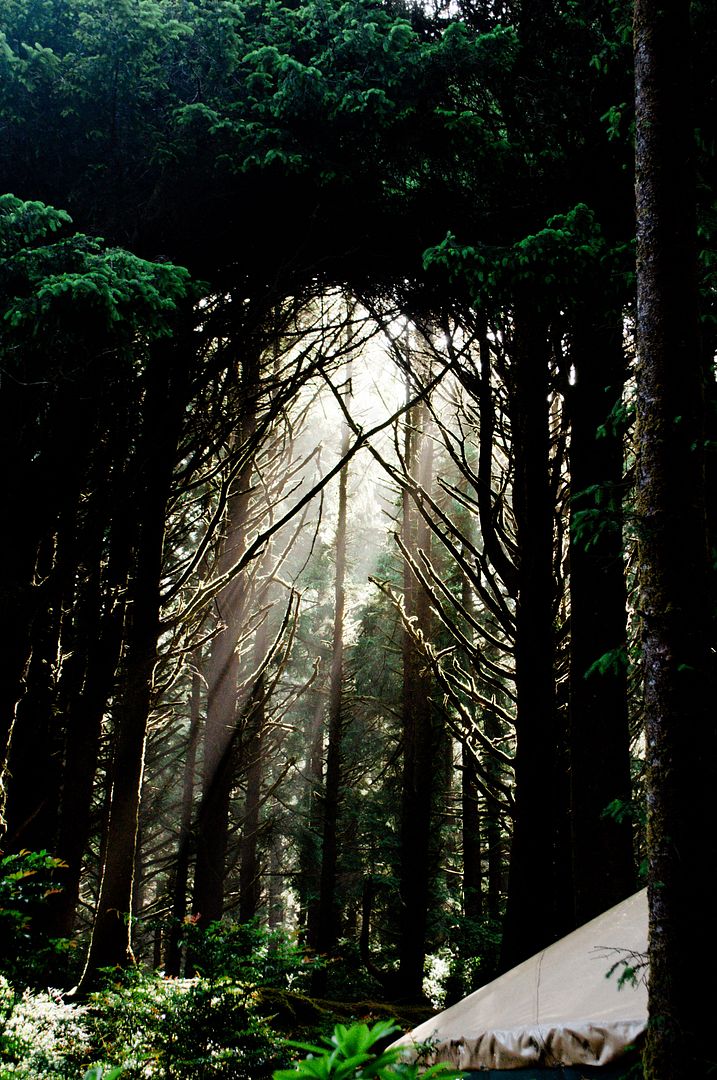 Morning light surrounding our yurt in Carl G. Washburne State Park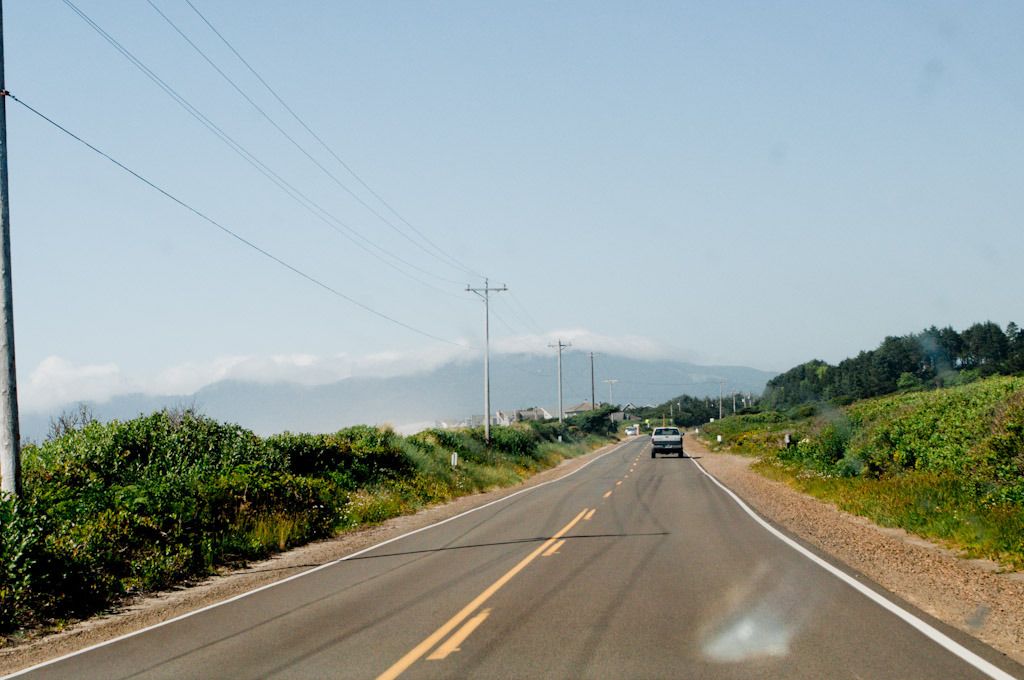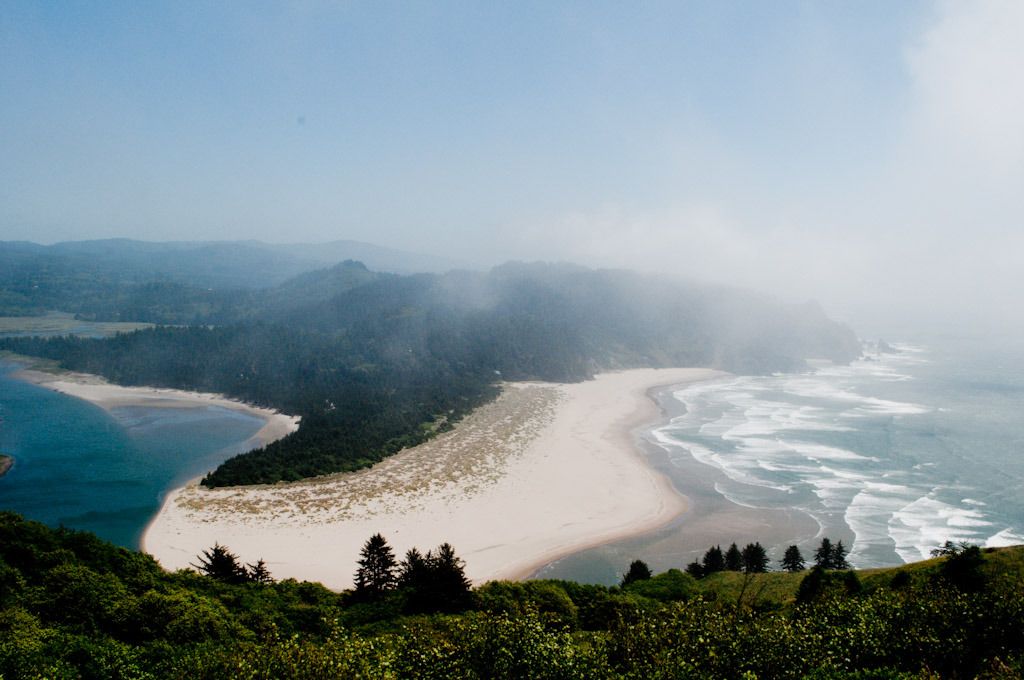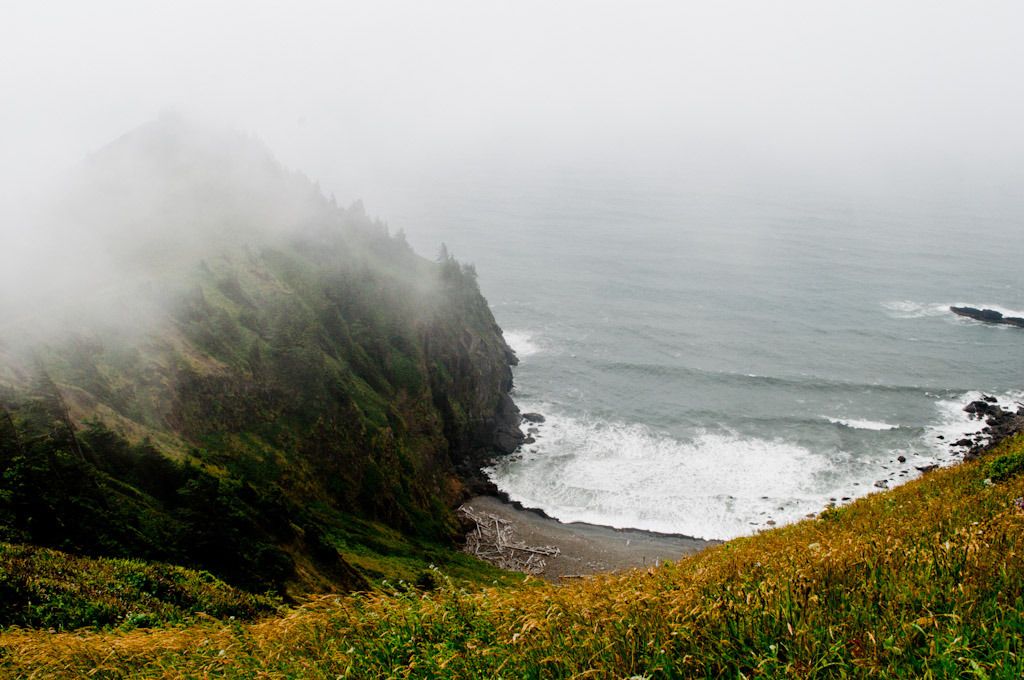 One Sunday morning we hiked a few miles through the forest and wind-swept grasslands to Cascade Head, where the Salmon River meets the Pacific Ocean.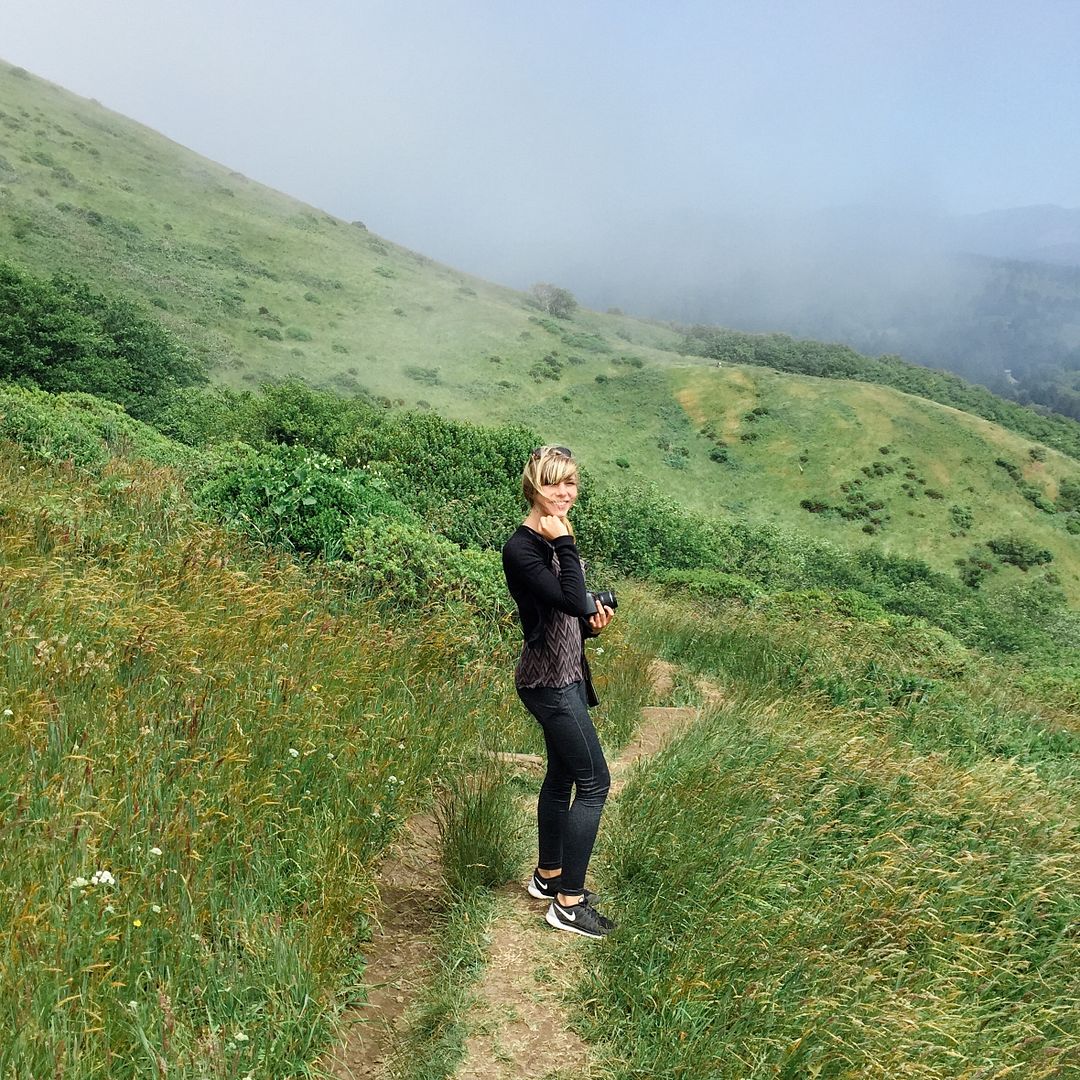 A windy portrait of yours truly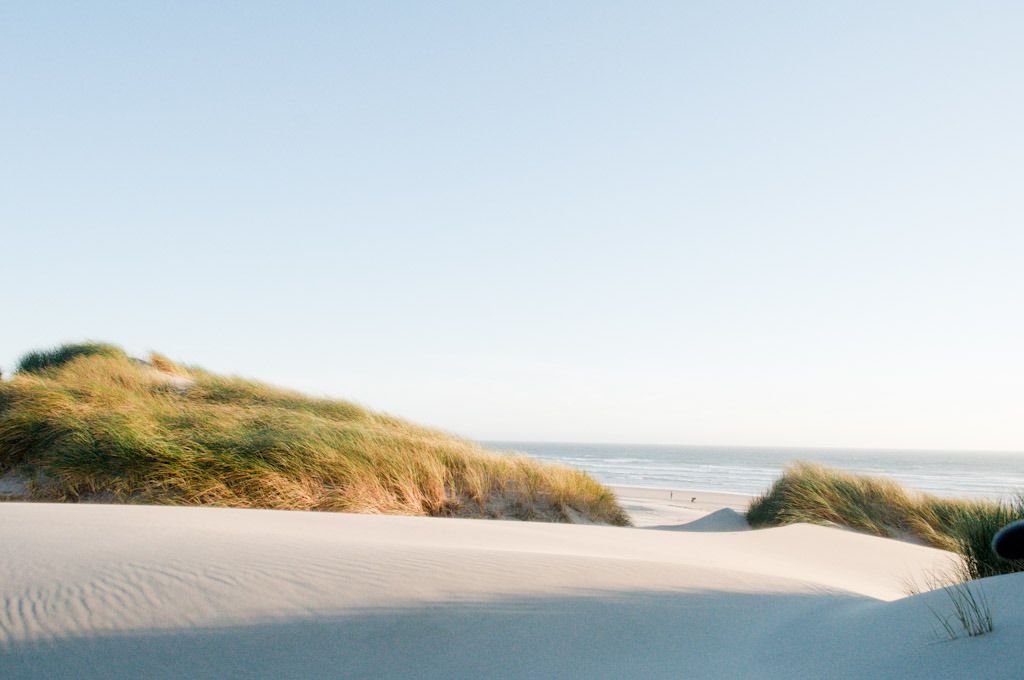 Grass-lined sand dunes in northern Oregon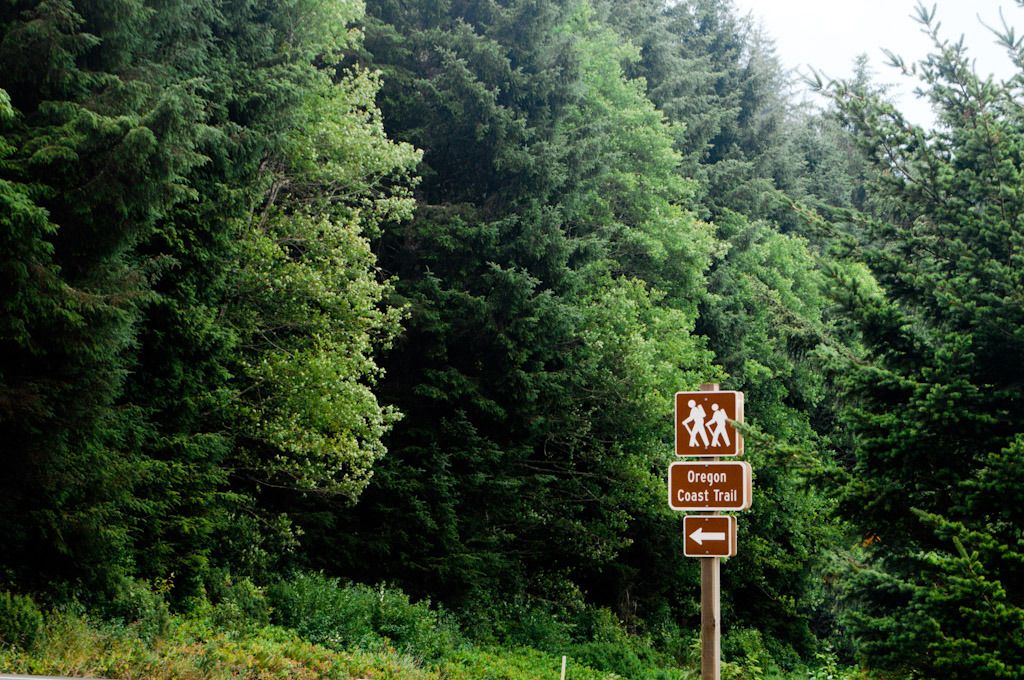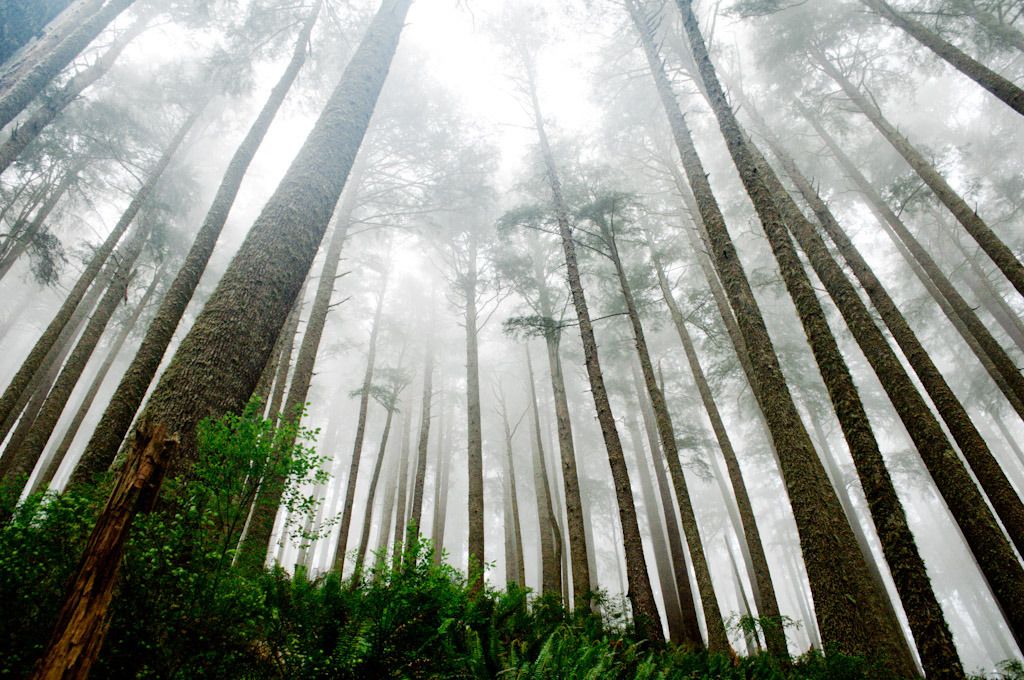 A misty hike to the top of Neahkahnie Mountain through forests of Sitka spruce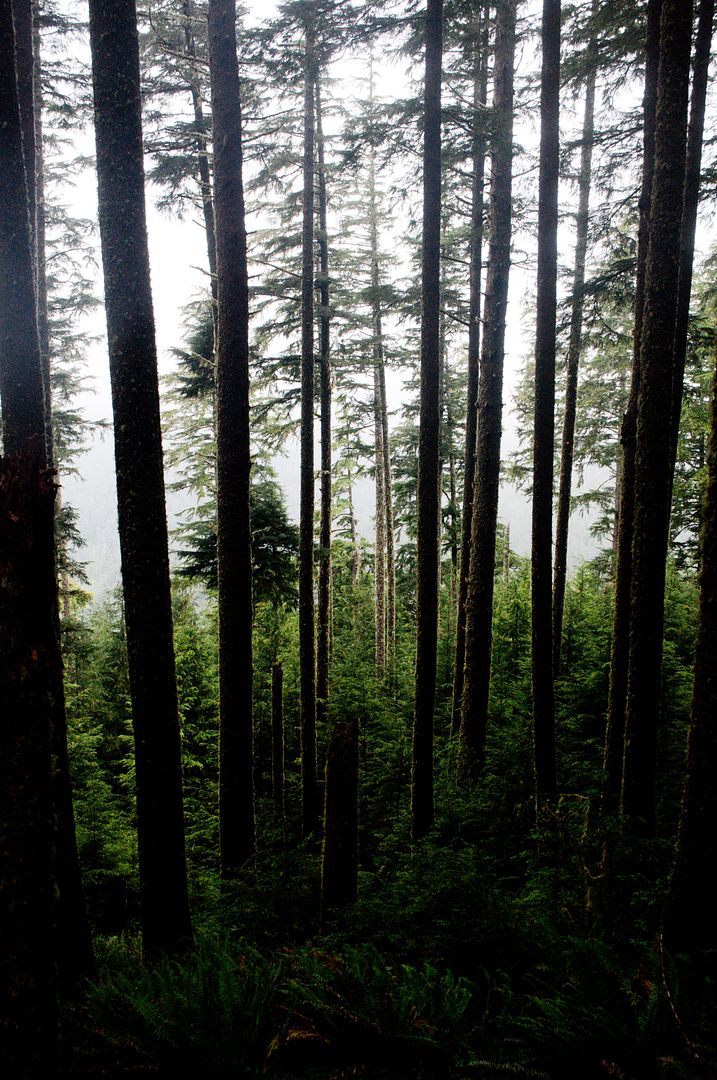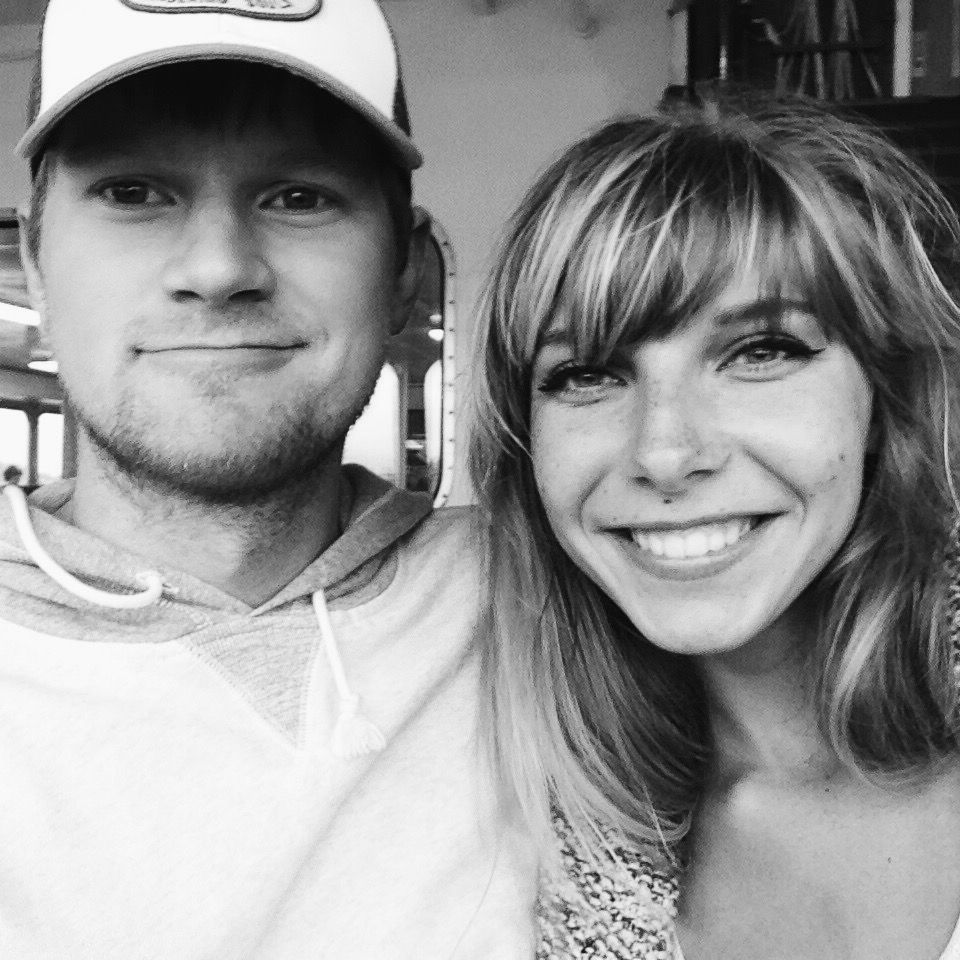 Cheesin' with my love on the ferry from Seattle to Bremerton
One last stop in Seattle before the arduous journey home