baked macaroni and cheese
The sound of the whisk in the metal pot was steady, around and around the metal wires went, stirring the sauce. But this wasn't the only sound -- or smell. No, there was the sound of butter sizzling in a sauce pan, threatening to burn. The pot of water was at a roiling boil, begging for noodles and sending a pillar of steam towards the ceiling. Beneath the smells of butter and cheese and milk, there was a distinct burning smell. And I was ready to cry.
I'm not a chef. A baker, perhaps, but most definitely not a chef. I find baking more soothing -- there aren't usually four different pots on the stove, each demanding attention. Instead, it's just quiet sounds of flour mixing with eggs and sugar -- simple, predictable, relaxing. But cooking? That's a whole other realm, a realm of the kitchen I'm a bit intimidated by.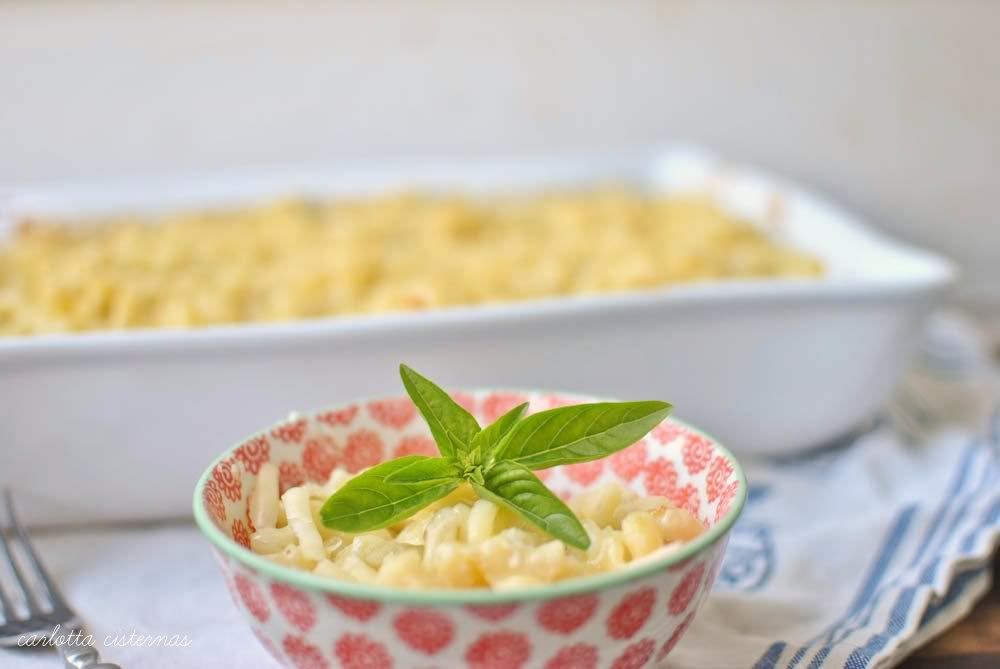 One of my favorite dishes is baked macaroni and cheese. Bubbly, creamy, perfectly cheesy noodles topped with a layer of crunchy bread crumbs is a thing of beauty.
My mother went out for lunch today with a friend, leaving me with seven kids and a father to feed. She suggested I make macaroni and cheese for the crowd, and because it's a dish I can't resist, I agreed. I'd watched Mom make it before -- but I'd never made it on my own. Watching her, though, effortlessly combining and stirring, it looked easy enough.



I entered the kitchen with confidence. I mean, how hard could it be? I preheated the oven, set a pot of water on the stove to boil, and poured milk in a pan. Things went downhill from there. While the butter was melting, I got preoccupied and only snapped back to reality when I smelled the rich aroma of butter just about to burn.
Then the cheese decided to clump up on me (because I used mozzarella accidentally. mozzarella melting in sauce=clumping.), which left me with a sauce of milk, flour, and butter with a glob of cheese. And then there was the mistake of using two pounds of noodles instead of one and not having the tomatoes the recipe called for. Let's just say I was close to tears by the time I slid the pans into the oven. It wasn't pretty.



But by some miracle -- or maybe it was the Lord having mercy -- the noodles were bubbly and creamy and delicious when the timer beeped. If only cooking could be as neat and perfect as it is on Food Network...but that's not real life. Real life is mess ups and accidents and things going wrong. I guess you could say my macaroni-and-cheese-making experience taught me more than just how to make a dish. Although, I'll have to muster up some courage before I attempt to cook something again. Ahem.
Enjoy, lovelies. And do yourself a favor by not using mozzarella cheese. Don't be like me. It's a bad idea. Trust me.


baked macaroni and cheese
adapted from ina garten's mac & cheese
ingredients
-1 pound elbow macaroni
-1 quart (four cups) milk
-8 tablespoons (one stick) unsalted butter, cubed
-1/2 cup all purpose flour
-12 ounces gruyere cheese, grated (4 cups)*
-8 ounces sharp cheddar, grated (2 cups)*
-freshly ground black pepper, to taste
-sea salt, to taste
-3/4 pound fresh tomatoes (4 small), optional
-1 1/2 cups fresh white bread crumbs (5 slices)
*feel free to subsitute with any cheese you'd like -- just be wary of mozzarella.
directions
Preheat oven to 375 degrees. Add salt to boiling water and pour in macaroni. Cook according to package directions and drain well.
Meanwhile, heat the milk in a small saucepan, being sure not to boil it. Melt 6 tablespoons of butter in a large (4-quart) pot and add the flour. Cook over low heat for 2 minutes, stirring with a whisk. While whisking, add the hot milk and cook for a minute or two more, until thickened and smooth. Off the heat, add the Gruyere, Cheddar, 1 tablespoon salt, pepper, and nutmeg. Add the cooked macaroni and stir well. Pour into a 3-quart baking dish.
Slice the tomatoes and arrange on top. Melt the remaining 2 tablespoons of butter, combine them with the
fresh bread crumbs, and sprinkle on the top. Bake for 30 to 35 minutes, or until the sauce is bubbly and the macaroni is browned on the top. Serve warm with extra grated cheese and a sprig of basil
.