salted caramel brownies
There's a certain beauty about the baking process. The way sifted flour creates a thin white powdery layer along the bottom of a shiny metal bowl, or watching chocolate slowly morph into liquid, or the feel of dough in your hands, kneading and shaping. I like how simple ingredients, when combined and mixed and swirled, create something totally different.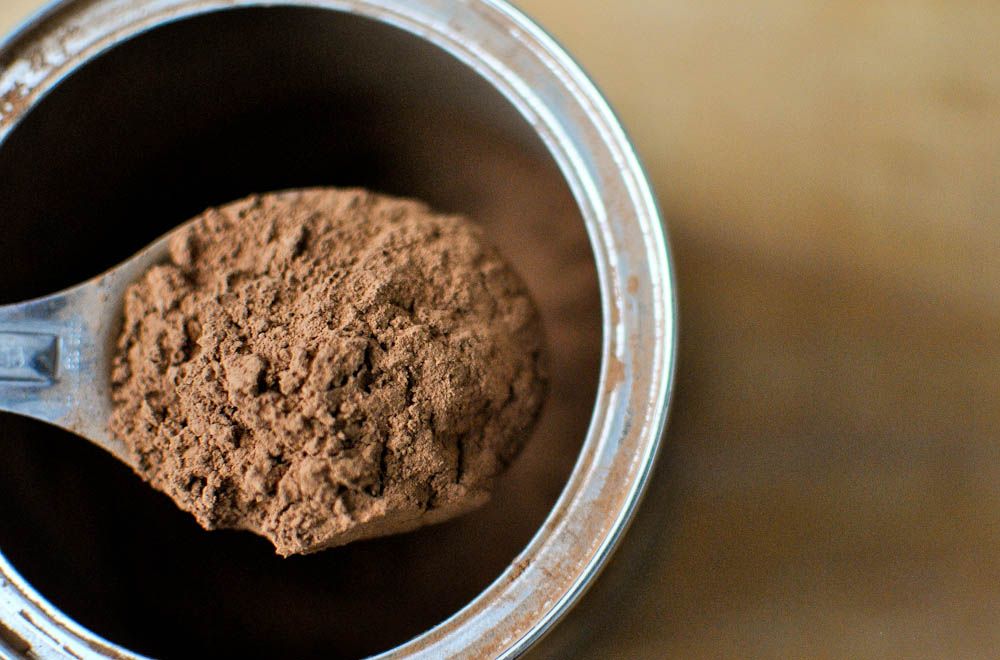 Salted caramel is one of my favorite combinations.
(my favorite thing at starbucks is the salted caramel mocha. mmm.)
The sweet, slightly nutty taste balanced out by sea salt gets me every time. But when this mixture is folded into brownies...hello, heaven just got a little bit closer. The flavors meld together so well, I just close my eyes and savor.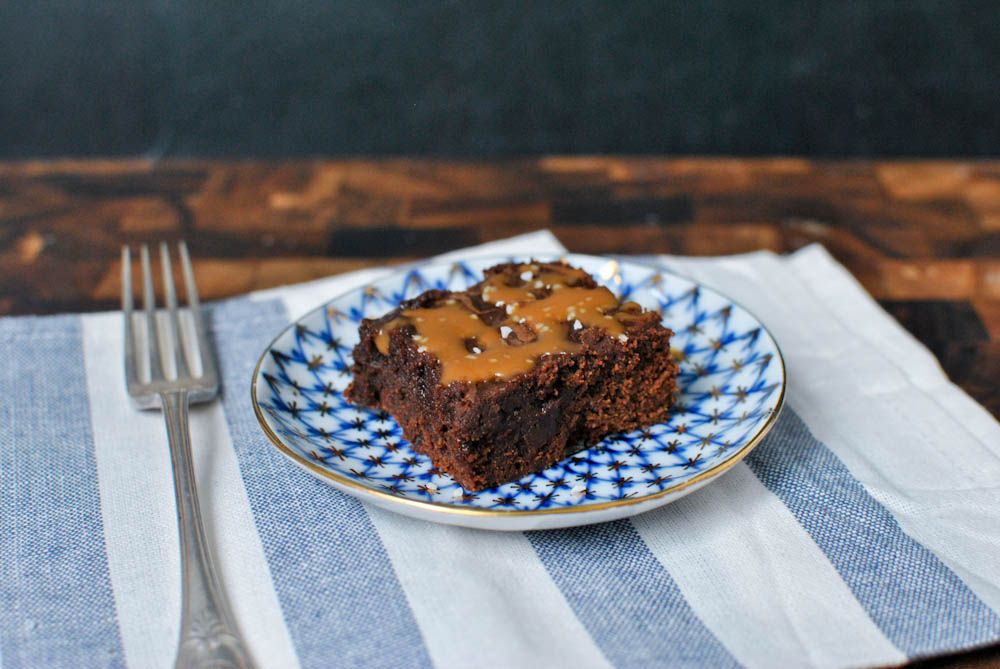 While you could use store-bought caramel, the taste that comes with making your own is so much better. While it may seem daunting, it's really not that difficult at all -- it just takes a watchful eye and a steady arm to stir. It helps to have everything you need already laid out, as once you have the sugar in the pan, everything happens pretty quickly afterwards.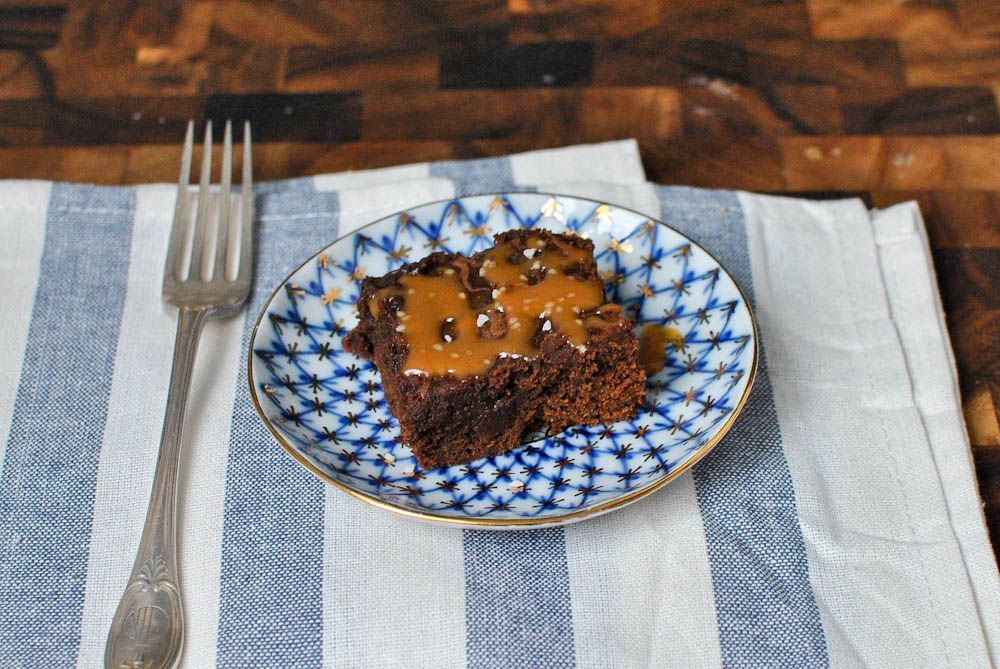 These brownies are pretty dang heavenly, guys. And here's how to make them.
salted caramel brownies
* 3/4 cup semi-sweet chocolate chips
* 1 stick (8 tbsp) unsalted butter
* 3 tbsp unsweetened cocoa powder
* 1 cup all-purpose white flour
Preheat oven to 350 degrees F and butter an 8-inch square baking pan. In a double boiler (or bowl set over boiling pot of water), melt together the chocolate chips and butter, stirring until smooth. Stir in the cocoa powder and set aside. Whisk together the eggs, vanilla, and sugar until combined. Stir in the melted chocolate, then gently add the flour and stir just until combined. Pour half of the brownie batter in the pan and spoon the caramel sauce until surface is covered. Add the rest of the brownie batter and spread some more sauce until everything is covered. Run a butter knife through the batter to create swirls. Bake until slightly puffed and a inserted toothpick in the center comes out with a few sticky crumbs, about 25 minutes. Cool to room temperature, about 2 hours, and drizzle with extra caramel sauce and sea salt.
For the salted caramel sauce:
(note: this recipe makes enough for two batches of brownies)
* 6 tsp unsalted butter, room temperature
* 2/3 cup heavy cream
* 1 tsp fine sea salt
Heat the sugar over medium heat in a sauté pan. Whisk as the sugar melts, about five minutes. This burns very quickly -- don't stop stirring! Some sugar will harden into clumps; this is normal. Keep on whisking until the sugar turns a dark amber color. Whisk in the salt and butter all at once and stir until incorporated. Remove pan from heat and add heavy cream (it will foam up when first added). Continue to whisk until you have a smooth sauce.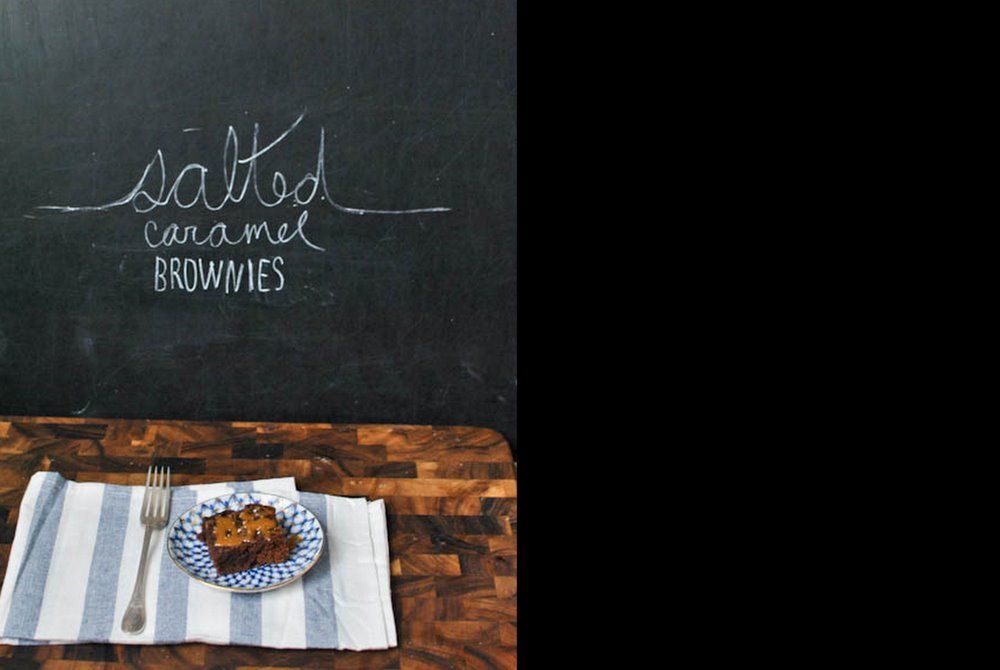 Enjoy! xo