cinnamon coffee cake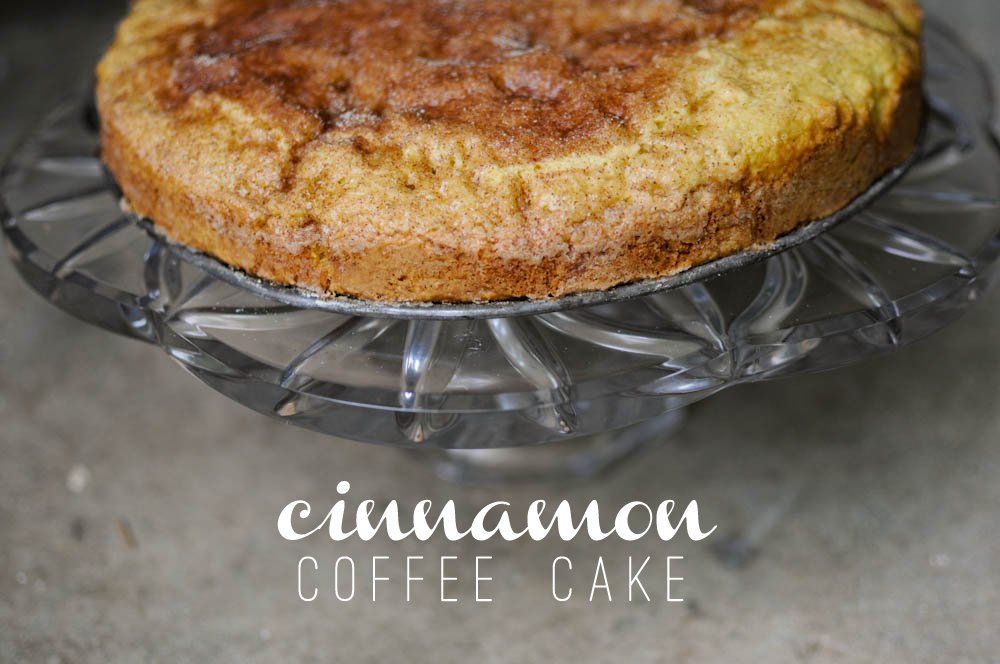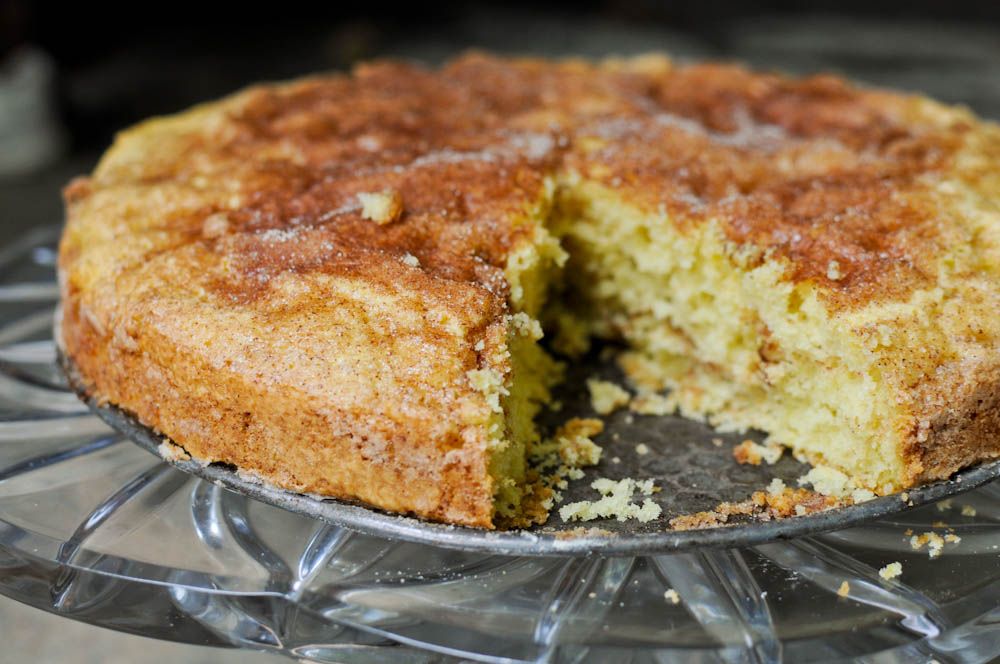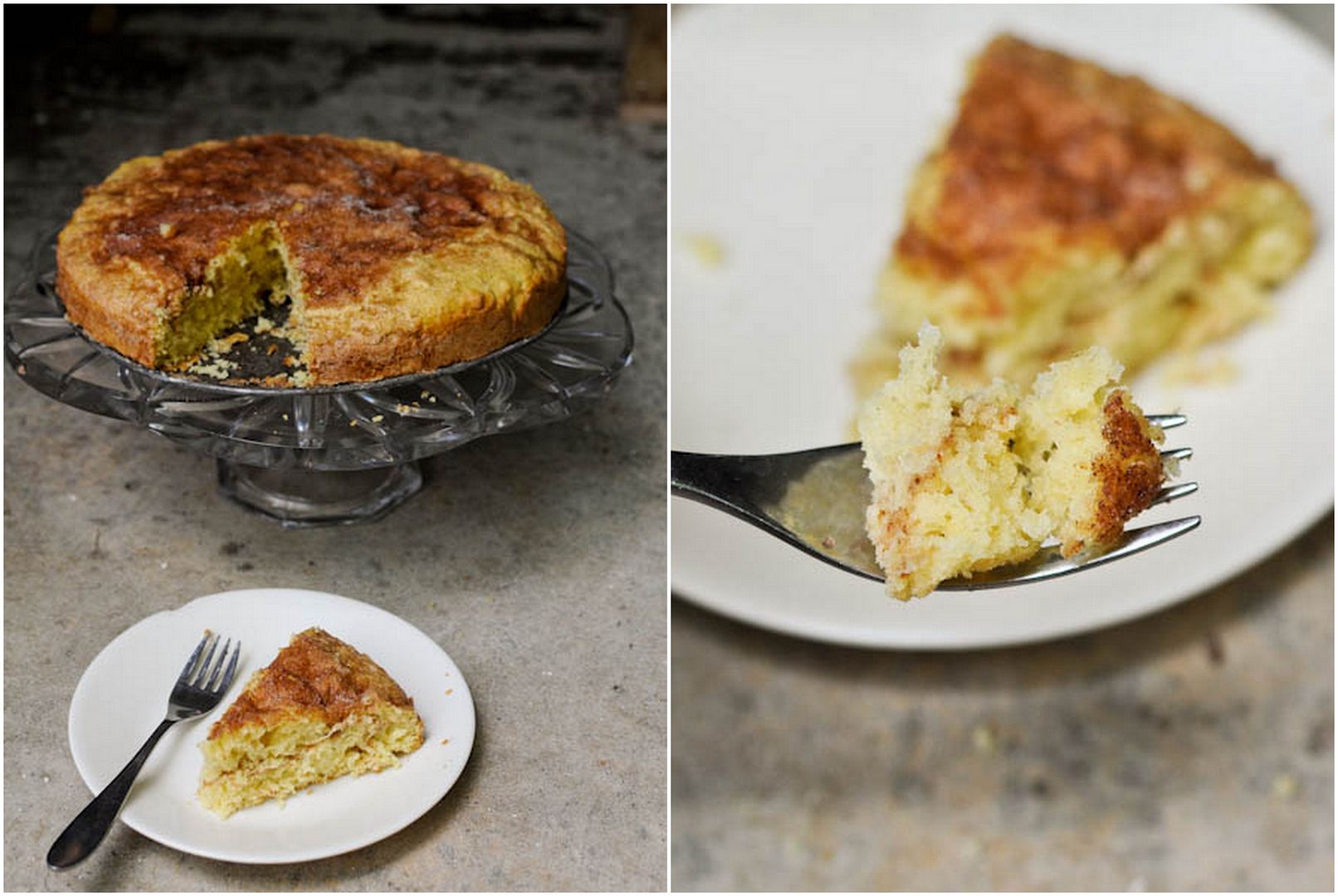 In the midst of crazy end-of-year activities (which include--but are not limited to--exams), I took a morning last week to bake. Measuring out the flour, pouring in the sugar, and mixing together eggs and sour cream in a quiet, serene kitchen replenished my dangerously low measure of calm. There's something decisively soothing about baking. While I'd love to say that I bake every day, the truth is it happens more like once a month and usually ends with flour in my hair, fingers swiping dough from the bowl, and various ingredients dusting the floor. Regardless, taking time to create something to satisfy the sweet tooth and to put a smile on someone else's face is a ritual I take pleasure in.
This cinnamon coffee cake is light and airy, broken up with a crunchy layer of cinnamon and sugar. The sour cream is the secret in the recipe, keeping it moist and delivering a slight tang. As its name suggests, it's a perfect treat to go along with coffee on a spring afternoon.
cinnamon coffee cake
ingredients
- 2 teaspoons ground cinnamon
- 2 teaspoons pure vanilla extract
- 8 tablespoons (1 stick) unsalted butter, room temperature (plus more for pan)
- 2 cups all purpose flour (plus more for pan)
- 1 teaspoon baking powder
- 1 teaspoon baking soda
- a pinch of salt
- 1/2 cup sugar, plus 1/3 for topping
- 2 large eggs
- 1 cup sour cream
directions
Preheat the oven to 350 degrees. To make the topping, combine 1/3 cup sugar, cinnamon, and vanilla in a small bowl. Set aside.
To make the cake, butter and flour a 9-inch springform pan and set aside. Whisk together flour, baking soda, baking powder, and salt in a medium bowl. Set aside.
In the bowl of an electric mixer fitted with the paddle attachment, beat together butter, sugar, and eggs until smooth. Add the flour mixture alternating with the sour cream, beginning and ending with the flour mixture.
Spread half of the batter into the prepared baking pan, and sprinkle with half of the topping. Repeat with remaining batter and topping.
Bake until a cake tester inserted in the center comes out clean, 25 to 30 minutes. Cool for 15 minutes, then remove sides of pan and place on a wire rack to cool completely. Serve topping side up.
Enjoy!