chocolate pudding pie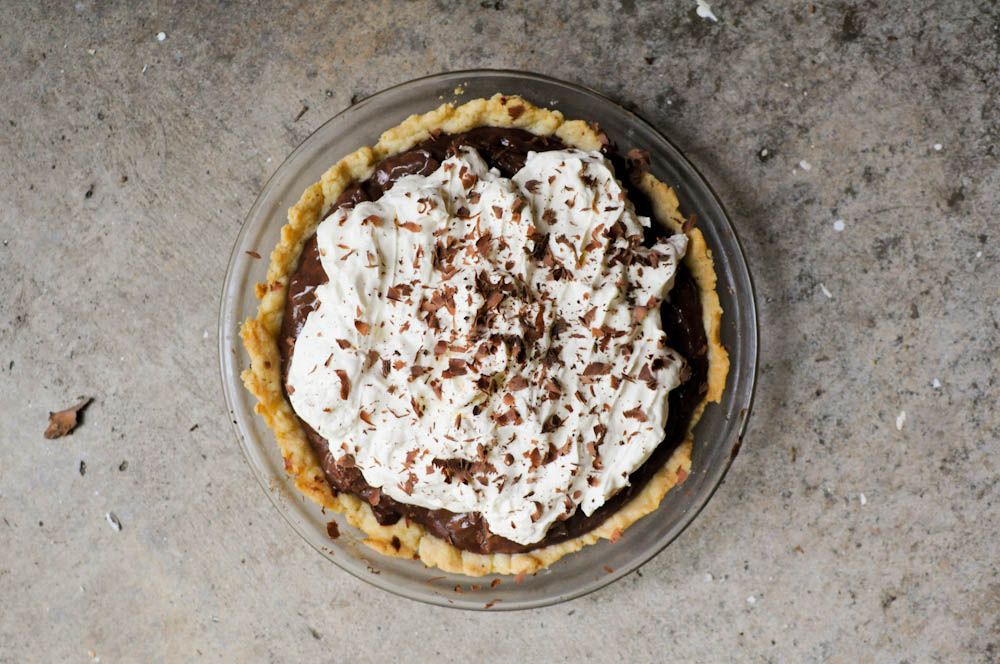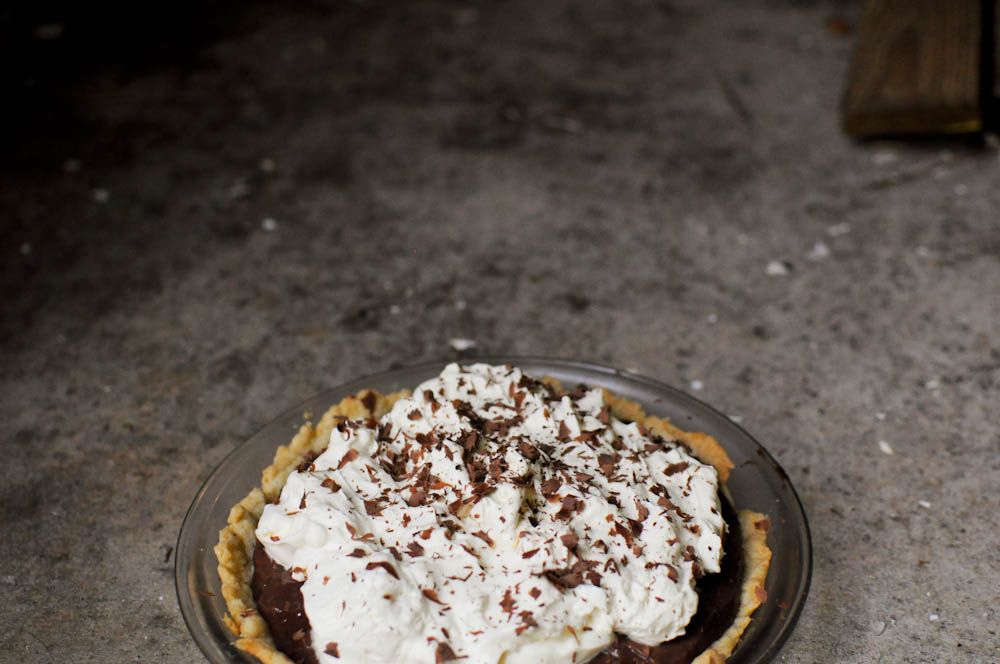 A cliche phrase is being proved this week...you don't know how much you love someone until they're gone. Well, okay, in my case it's my brother who's at camp for a week, but man, I miss that boy like crazy. He is honestly my best friend and he understands me like none other and now I'm getting all mushy. I was an only child on Monday night--the girls were at sleepovers and J at camp--and it was so strange to be alone with my parents. We are an extremely close-knit family and it's not normal for us to be so split up.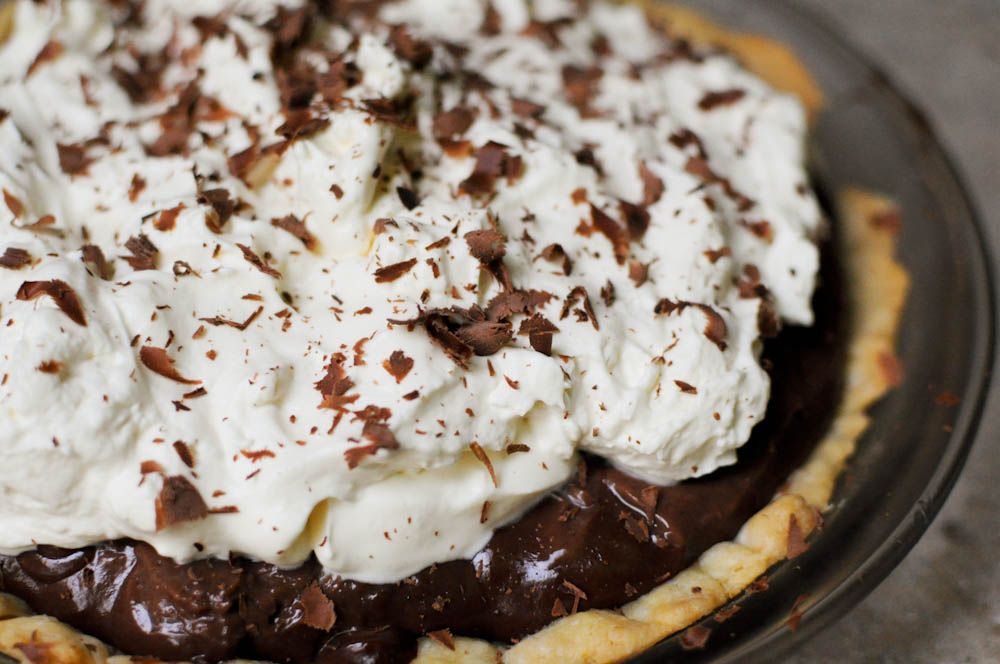 I'm not going to lie--between Jeremiah being gone and having to take the ACT on Saturday (and I thought I had the stress of school behind me...), I will be rather relieved once this week is over. And just because it's kind of nice to indulge in a pity party sometimes, I allowed myself a chocolate pudding pie. This pie is
unreal
, guys. Chocolate pie has always been my favorite, but when you throw pudding in the mix, woah baby, you've got yourself a winner. I've made this pie several times so far and it has never disappointed. Whether you want to throw a yourself little pity party or just celebrate summer, this pie is perfection no matter the occasion. Treat yourself for me, okay?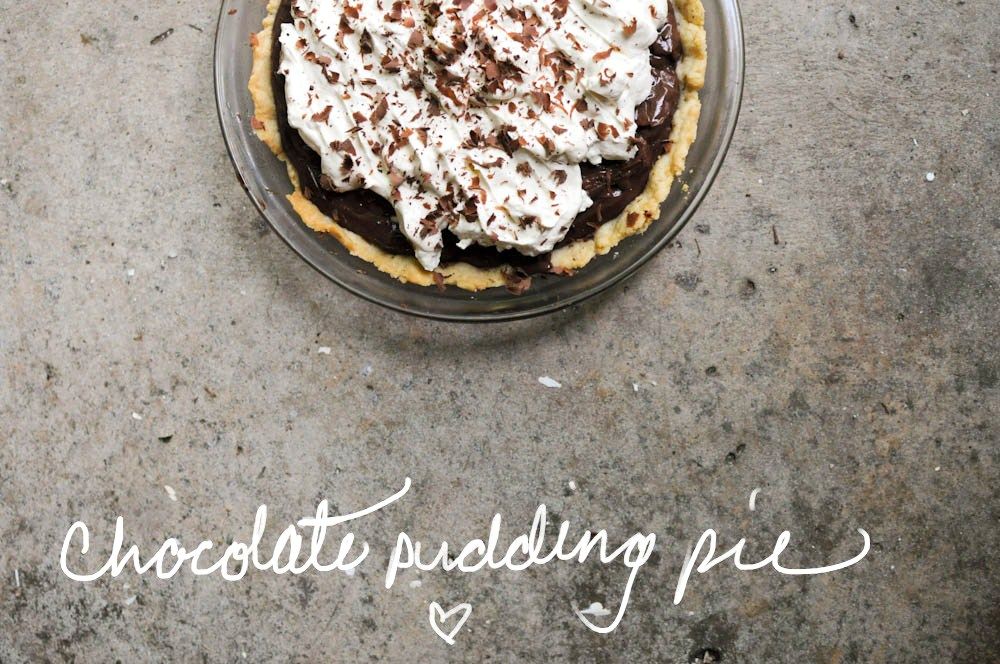 chocolate pudding pie
via
smitten kitchen
ingredients
-
pie crust of your choice (I used half of
this recipe
), baked and cooled
- 1/4 cup cornstarch
- 1/3 cup plus 2 tablespoons sugar, divided
- 3 tablespoons unsweetened cocoa powder
- 1/4 teaspoon salt
- 3 cups whole milk
- 4 ounces (1/4 cup) bittersweet chocolate, finely chopped
- 1 teaspoon pure vanilla extract
- 1 cup chilled heavy cream
- shaved chocolate for garnishing (optional)
directions
- Whisk together cornstarch, 1/3 cup sugar, cocoa powder, and salt in a heavy saucepan, then gradually whisk in milk. Bring to a boil over medium heat, whisking constantly, then boil, whisking, two minutes (mixture will thicken). Remove from heat and whisk in chocolate and vanilla until smooth.
- Pour filling into cooled shell and chill, its surface covered with wax paper (if you want to prevent a skin from forming), until cold, at least two hours.
- Just before serving, beat cream with remaining two tablespoons sugar until it just holds soft peaks. Spoon onto pie and garnish with bittersweet chocolate shavings.
Enjoy!