freezing rain & record playing, or, why I've been a bad blogger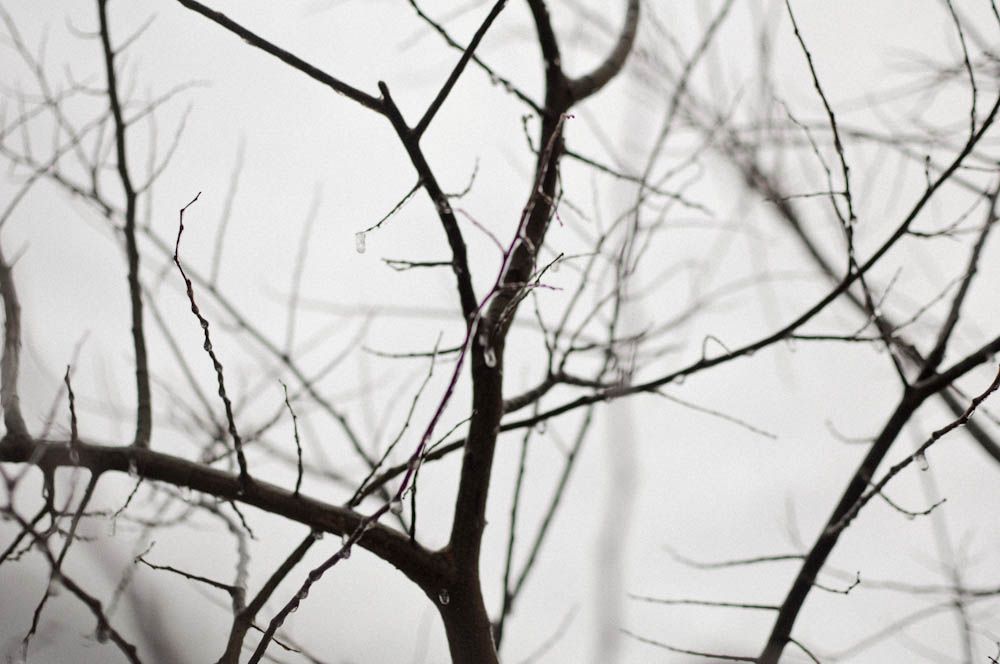 Hello friends. How are you? No, really, how have you been doing? I would love to know.
To be honest, I've been in a winter slump. I am itching for the spring and summer months and wondering what to do with this little blog. I've reached a crossroads and need to decide if I want to keep moving forward in the same direction or if it's time for a change.
I've thought about taking a break from blogging, or quitting altogether. I've contemplated moving to a new site or maybe just shifting the content around a little--turning this blog into a visual diary of sorts, with more frequent posts and a greater focus on photography--but I don't know. What do you think? I miss blogging properly...but there has been a lot going on in the last few weeks that I didn't feel comfortable sharing here. So I kept quiet, because I hate feeling like a fake. It's hard, though, trying to be real (whatever that word means anymore) and transparent on a blogging platform.
This isn't any type of "rediscovery" or confessional post. This is just me being honest (and if we're talking honest: my room is a disaster, my brain consists of post-midterm mush, and I've only left the house twice this week, just so you know). And I guess what I'm trying to say is that I'm sorry for sucking at blogging lately. I hope to get back into the saddle once I figure out what the heck I want to do (which might be awhile). Of course I will still be posting here and there, but posts are going to continue to be a little sparse. But in the meantime, you can always keep up with me via
twitter
,
tumblr
, and
instagram
! (sheesh that's a lot of social media)
Thanks for sticking around, guys. ♥
(chalkboard and words courtesy of little sisters playing school, taken on instagram)