watermelon lime agua fresca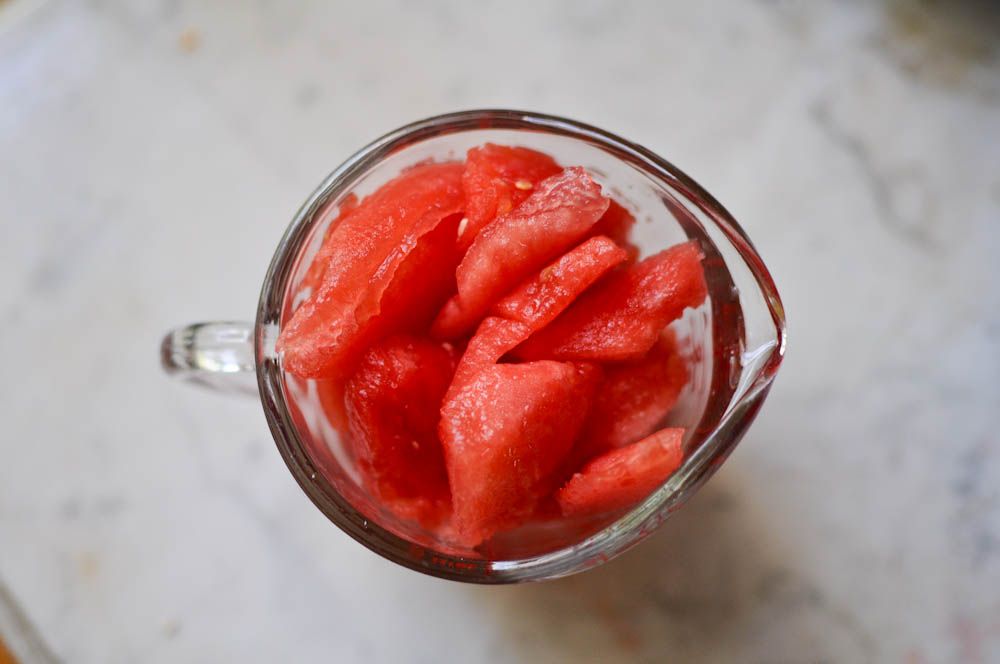 I'm not going to pretend there's something deeply sentimental
oh-I-made-this-drink-every-year-with-Grandma!
about this recipe. There's no special story surrounding it, but here's all you need to know: Watermelon! Lime! Sugar! Yay! Oh, and it tastes best when enjoyed out in the sunshine.
M and I made this drink the other day; it's
so
incredibly refreshing and perfect for this time of year. It's such a versatile recipe too--you can adjust the sugar/lime/watermelon levels exactly to your liking. And it's a great way to use up mealy watermelon! You could add in so many amazing mix-ins too: mint would be so yummy, and I'd love to try out basil. I'm excited to see what you guys create! ♥
Watermelon Lime Agua Fresca
ingredients
+ 7-
8 cups chopped watermelon
+ 1/3-1/2 cup lime juice (freshly squeezed is best)
+ 1/3 cup sugar (or to taste)
method
Puree watermelon in a blender or large food processor until completely smooth. If desired, strain pulp. Stir in lime juice and sugar until completely combined. Chill before serving.
Enjoy!