Labor Day in Banff National Park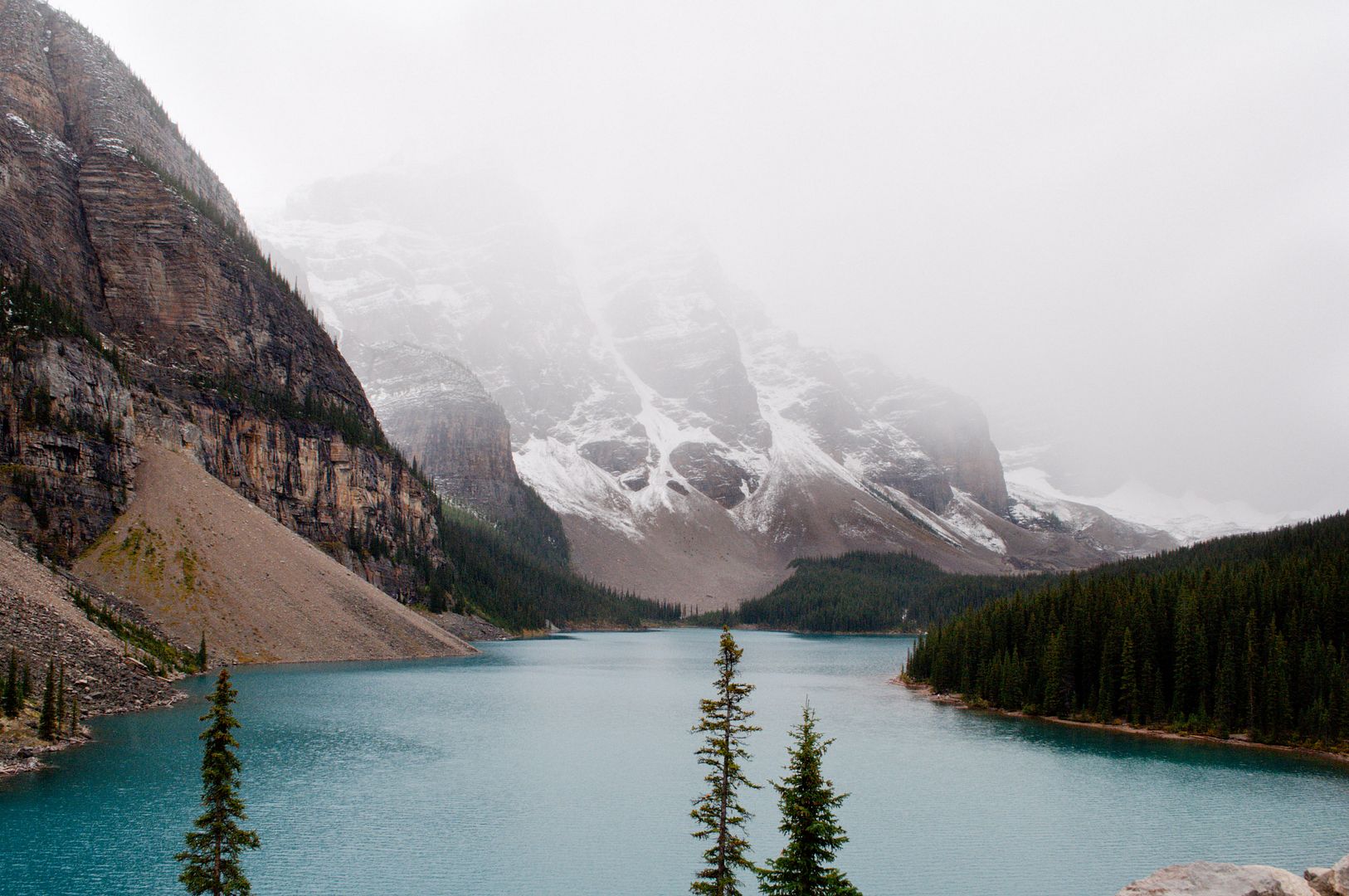 After an ascent of roughly 1,500 feet, the trail leveled out into a meadow. No longer sheltered by the forest, a wind that smelled like snow blew across the grassy expanse, shifting the slate-colored clouds across the mountains. As we set up our tents, a drizzle began to fall, which quickly hardened into sleet. Fingers frozen and stiff, we joined the three other campers by the communal fire pit. When our wood supply grew low, the guys disappeared only to return with small trees slung across their shoulders. I huddled as close as I dared to the smoky flames as the wind increased and sleet pelted my jacket. That night, Jacob so sweetly filled a Nalgene with hot water and put it in my sleeping bag to ward off the chill. I focused on staying warm instead of worrying about the bears roaming the forest. I must have eventually drifted to sleep, but once the warmth wore off and I could evade wakefulness no longer, we unzipped the tent to an early-morning world blanketed softly in snow. As I tried to rub warmth back into my hands, I couldn't believe that, at home, just a few hundred miles south, the temperatures were sweltering.
When we hiked back down into the valley, the wind abated and the skies began to clear. We drove along the Icefields Parkway and my breath was caught in my throat the entire time: lakes bluer than you could imagine, framed by glaciers towering jaggedly above; wispy fog hanging gently over the evergreen forests; windy roads that reveal sights more beautiful with each curve. What do you do with yourself when you are faced with scenes more wondrous than you could ever conjure up in your head?
I am back in Oklahoma now, and though it all seems like a dream, the smell of smoke still lingers in my clothes and in my hair. My confused state of mind is certainly no surprise: Banff National Park is the sort of place that feels like a dreamland. I can only hope this is not my last visit.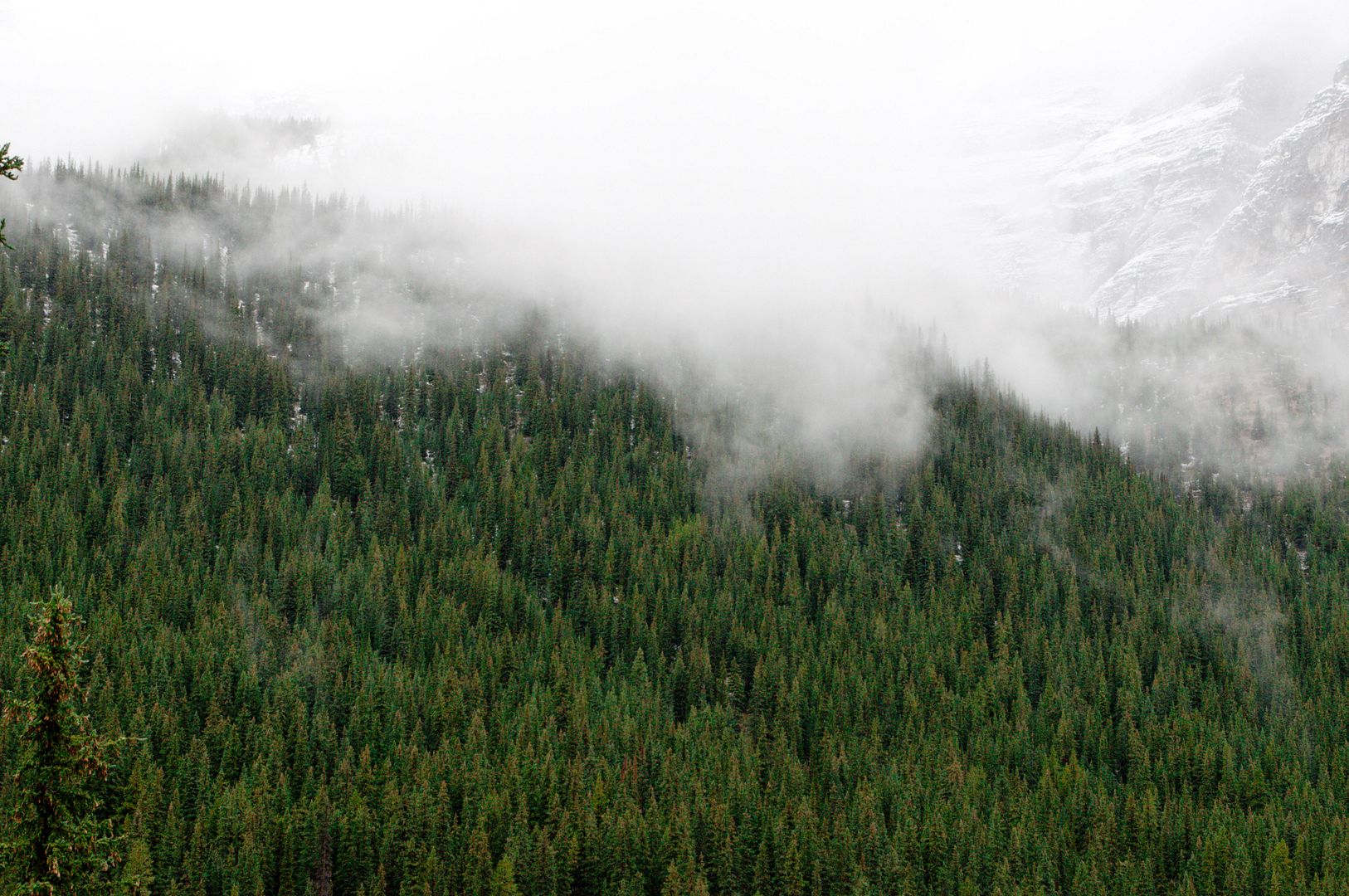 Checking out the view at Bow Lake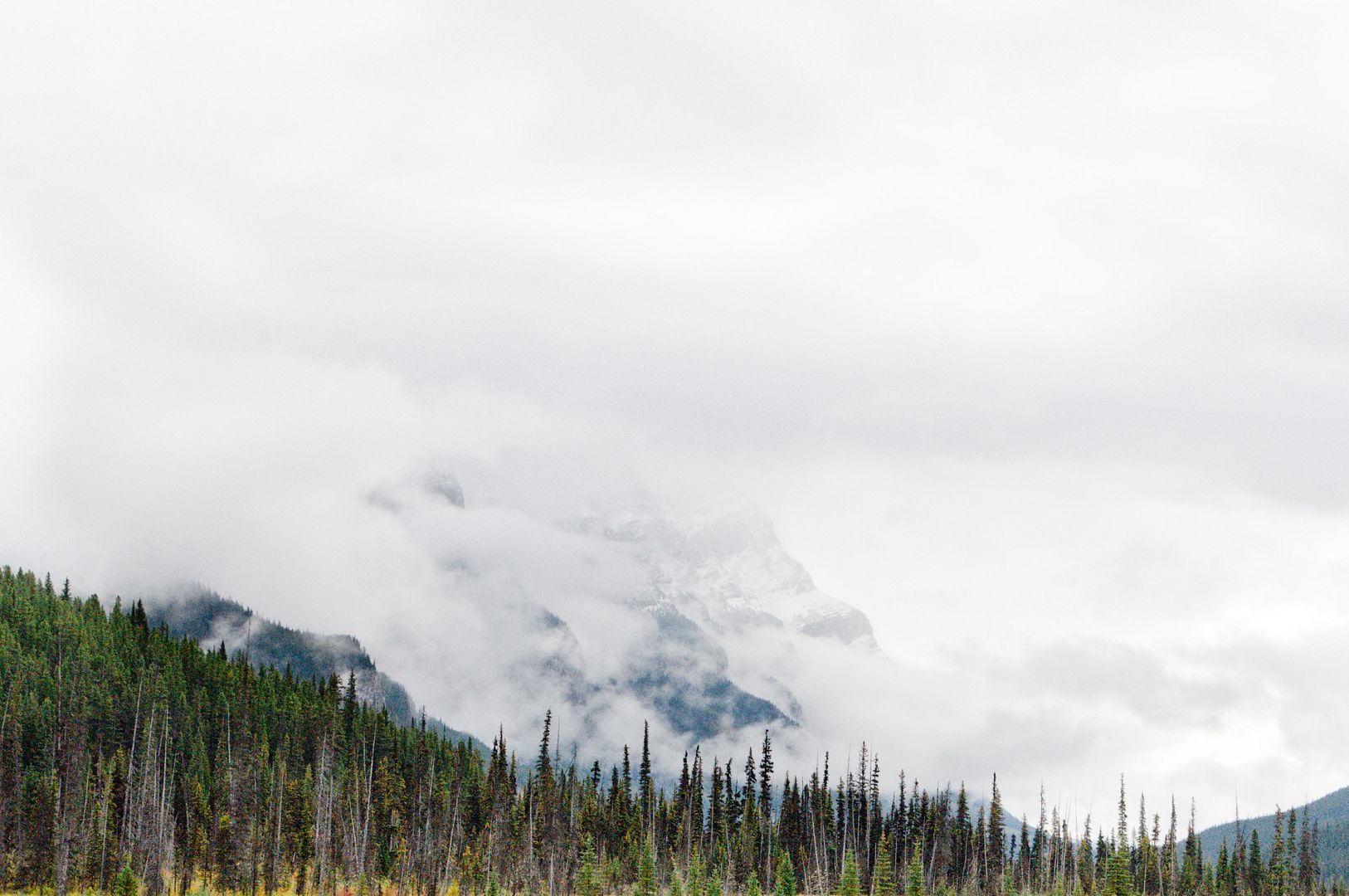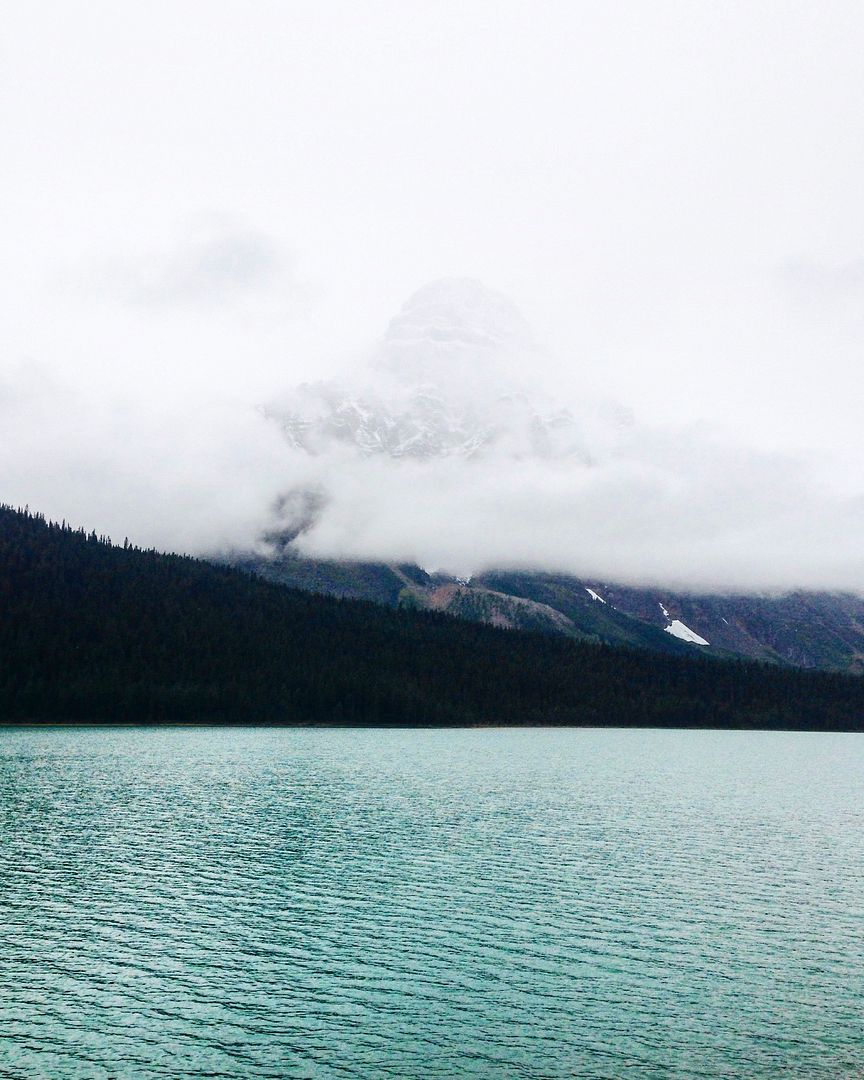 Morning view at aforementioned campsite
The clouds cleared just enough in the morning to see the tips of the mountains.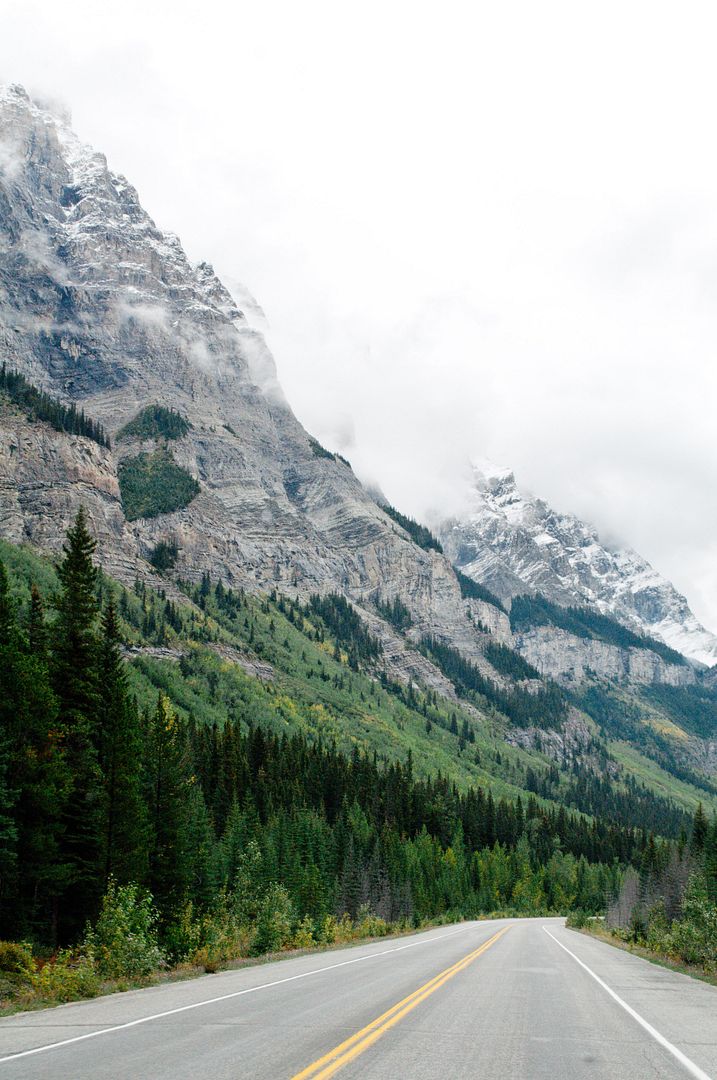 It was still green back in the valley.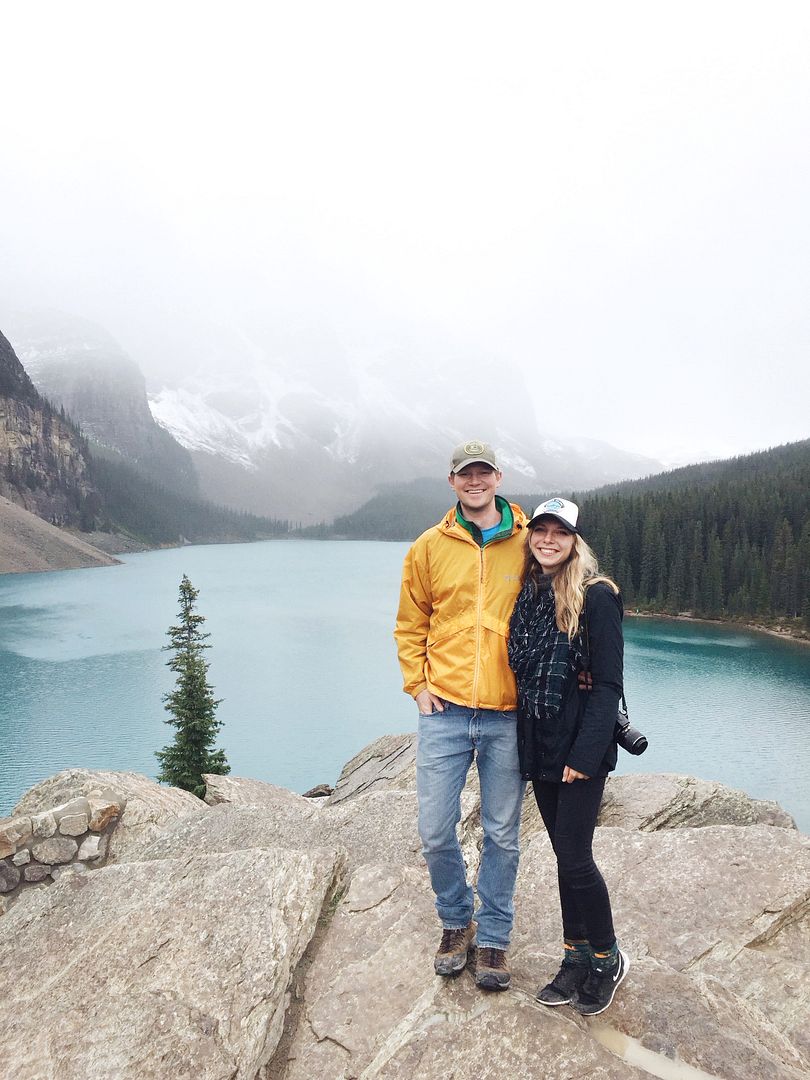 With my love at beautiful Moraine Lake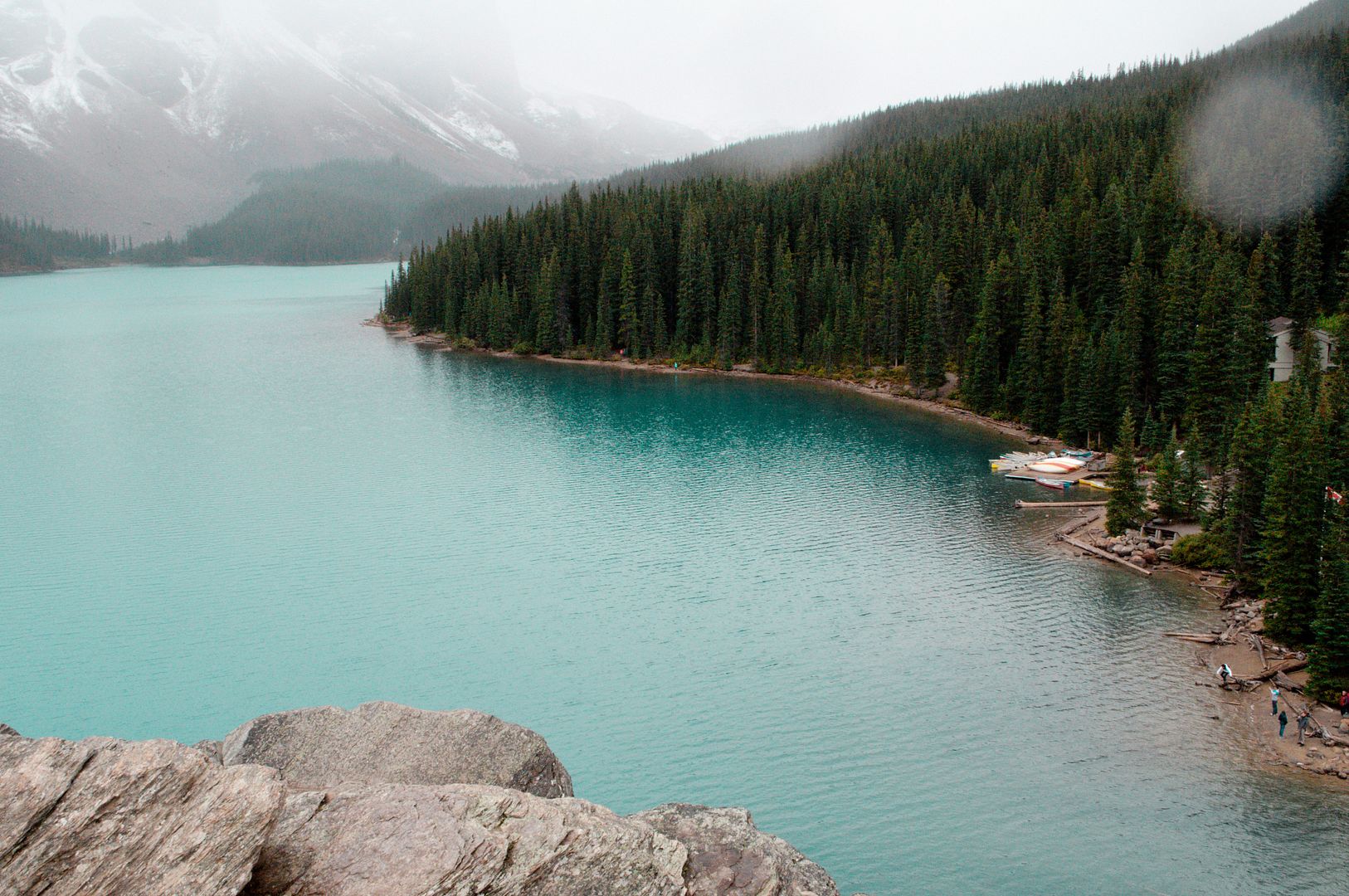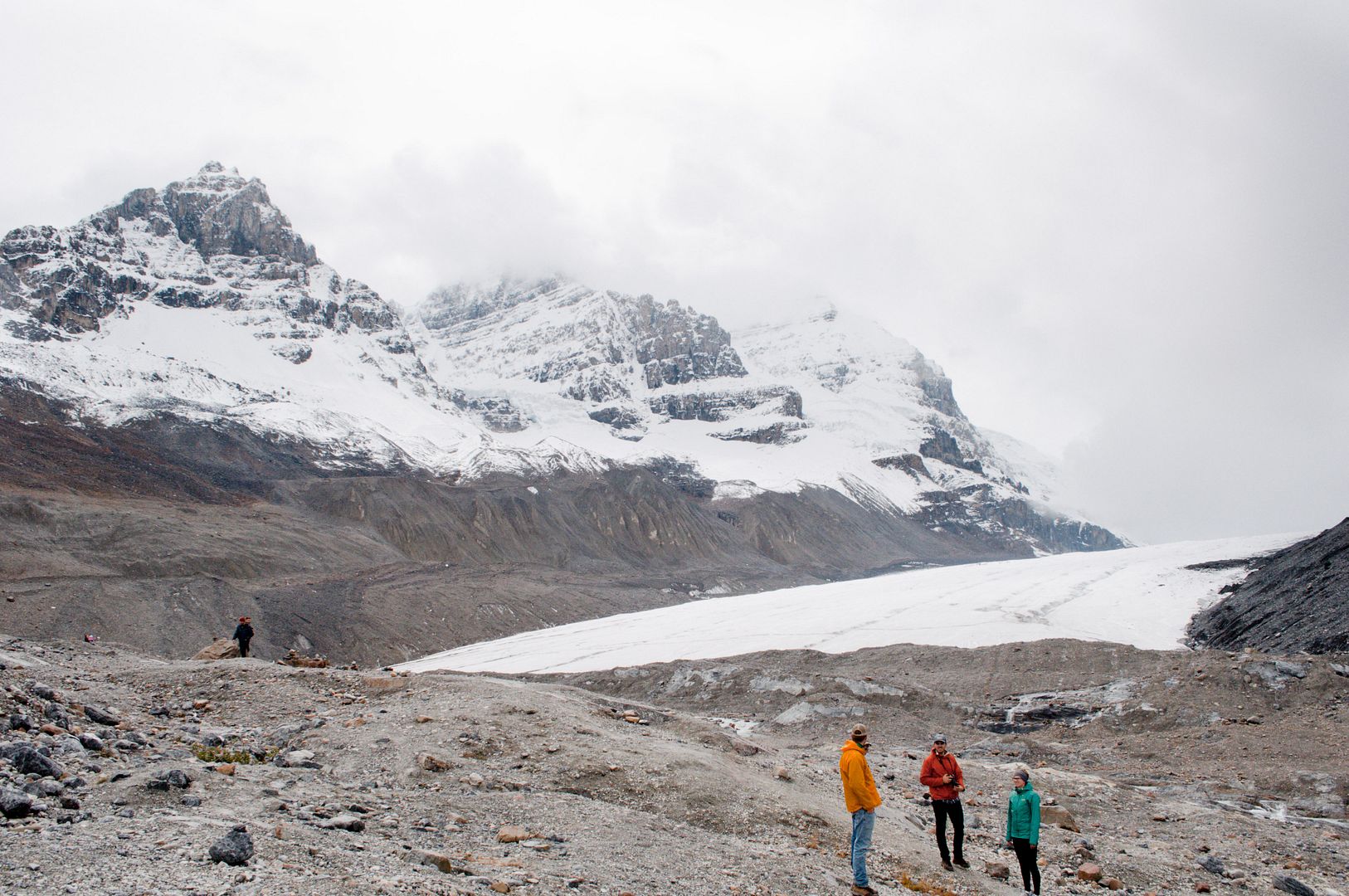 Jacob, Hilary, and Chad admiring Athabasca Glacier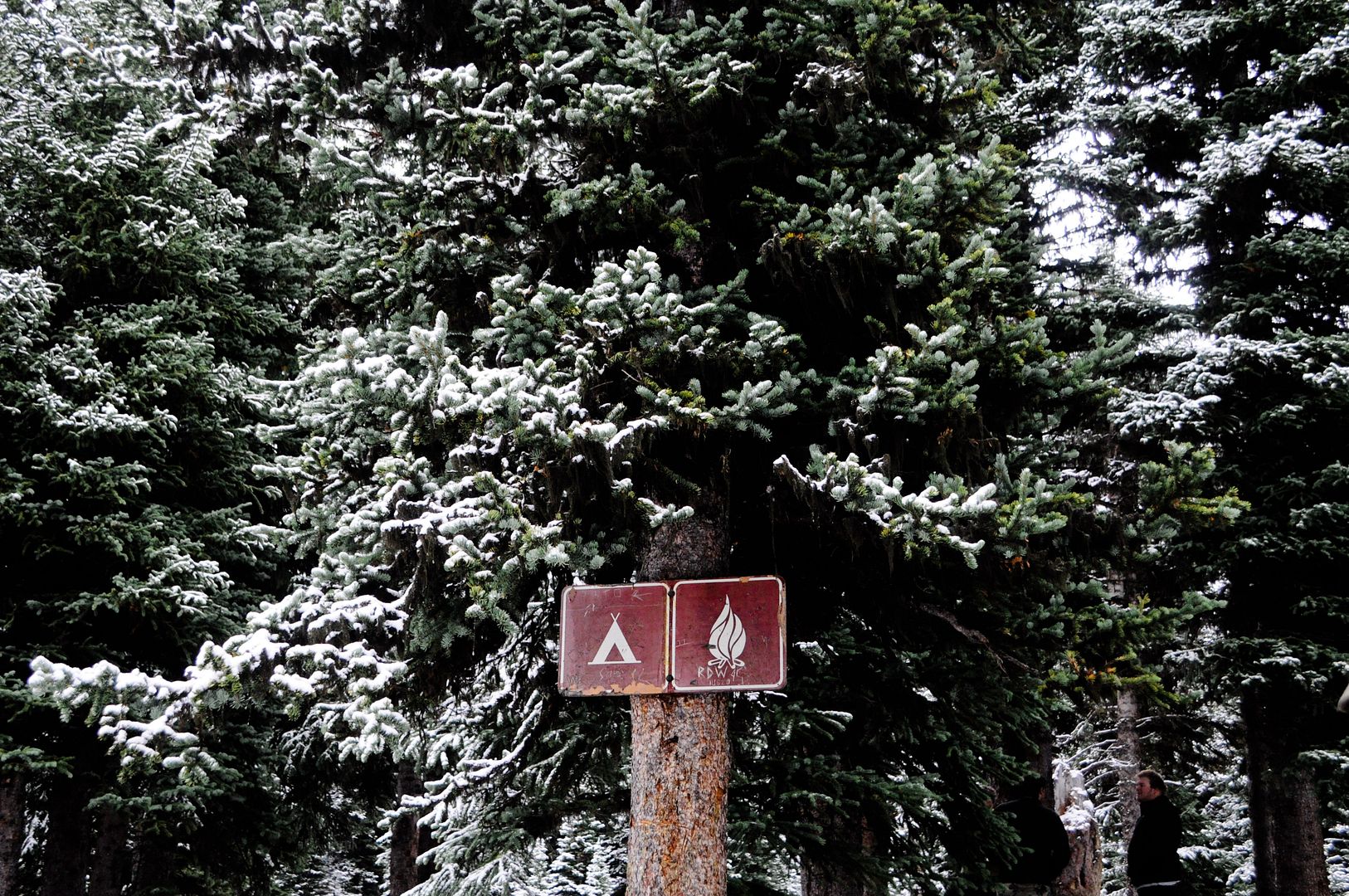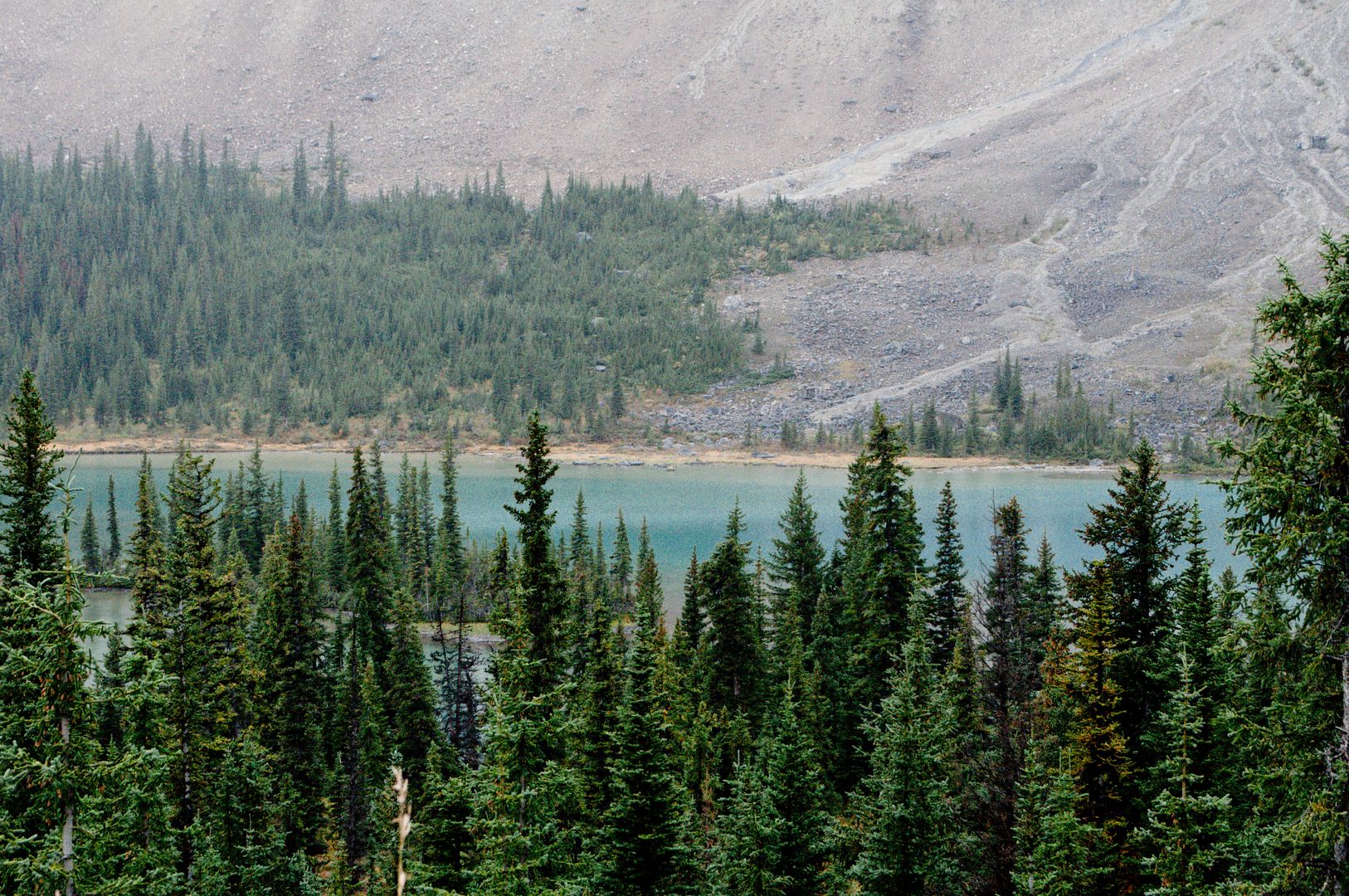 Yours truly cheesin' on a glacier
Overlooking the Icefields Parkway